Job Seeker Training
Earn more money.
Washtenaw Community College offers classes that can get you into a better paying job in as little as six weeks. Invest in your future with these classes:
Certified Personal Trainer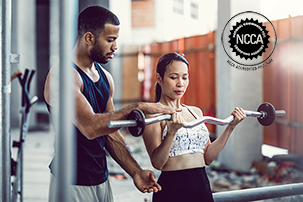 Get all the important information to start an exciting successful career as a certified personal trainer. This class consists of 15 hours of lecture on biomechanics,
exercise physiology, fitness testing, equipment use and health assessment. There are also 15 hours of hands-on practical training labs.
 
Note: This is an NCCA Accredited training program. You will be given both a written and hands-on exam on the last day of class. Those who successfully meet all the
requirements, including passing the exams, will receive a Level 1 Certified Personal Trainer certificate from the World Instructor Training School.
Mandatory fee: $760
plus $35 mandatory fee

CEUs: 3.3
Location: Main Campus
Time
Dates
Sat, 9:00am

–

4:00pm
October 12 – Nov 9
---
EKG Technician Certification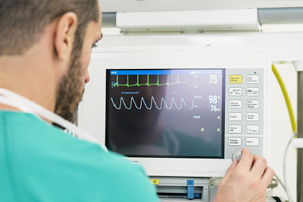 This comprehensive 50-hour EKG Technician Program prepares you to function as an Electrocardiograph (EKG) technician and to take the ASPT EKG Technician exam and other national certification exams. This class will include important practice and background information on anatomy and physiology of the heart, medical disease processes, medical terminology, medical ethics, legal aspects of patient contact, electrocardiography and stress testing. Additionally, you will practice with EKG equipment and perform hands-on labs including introduction to the function and proper use of the EKG machine, the normal anatomy of the chest wall for proper lead placement, 12-lead placement and other clinical practices.
Mandatory fee: $999
CEUs: 5
Time
Dates
Mon, Wed 6:00pm – 9:30pm  
Oct 21 – Dec 11
---
Medical Administrative Assistant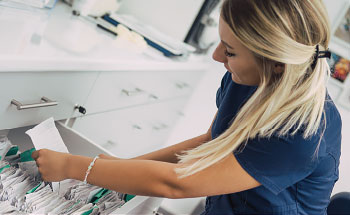 Become an effective medical administrative assistant. Learn interpersonal skills, medical ethics and law, medical terminology, the basics of insurance billing and coding, telephone techniques, how to schedule appointments, manage medical records and practice finances. Upon class completion, you will be eligible for a 40- hour clinical externship.
This program meets the necessary requirements to take the National Healthcareer Association (NHA) - Certified Medical Administrative Assistant (CMAA) exam.
$1,399
CEUs: 9
Location: Main Campus
Time
Dates
Mon, Wed 6:00pm

–

9:30pm
Oct 21 – Dec 11
---
Ophthalmic Assistant Program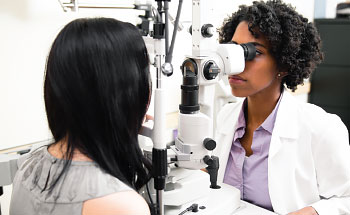 Through classroom lecture and labs, prepare for an entry-level position in ophthalmology. Learn anatomy and physiology of the eye, general principles of pharmacology, prescriptions written for the eye, visual acuity; tonometry (basic) and glaucoma. Review ocular dressing procedures, maintenance of equipment and instruments and more.
$1,199
CEUs: 5
Location: Main Campus
Time
Dates
Tue, Thu 6:00pm

–

9:30pm
Oct 22 – Dec 12
---
Phlebotomy Fundamentals and Certification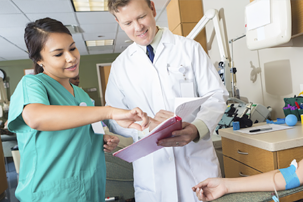 Become a certified phlebotomy technician in just eight weeks! This program combines online and lab-based instruction so you can gain critical thinking skills and hands-on experience. You will perform venipunctures, capillary punctures, and specimen labeling and handling using lifelike arms and class volunteers.
$549 plus $200 mandatory fee
CEUs: 4.5
Location: Main Campus
Time
Dates
Sat 9:00am

–

1:20pm 
Sept 7 – Nov 16
Mon, Thu 5:30pm

–

8:30pm 
Oct. 3 – Nov 21
---
Veterinary Assistant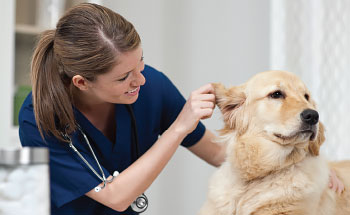 Learn about the care of animals and how to recognize signs of illness and disease. Gain skills for interpersonal communication; interaction with clients and their animals, and how to assist the veterinarian during examinations. Become familiar with administrative duties, such as fee collection, banking and accounts payable to maintain an efficient front office. At the end of class, you will be eligible for a 40-hour clinical externship.
$2,099
CEUs: 14
Location: Main Campus
Time
Dates
Mon, Wed 6:00pm

–

9:30pm 
Sept 30 – Dec 18
Sat 9:00am

–

4:00pm
Oct. 19, Nov. 9 & Dec. 7