Job Seeker Training
Earn more money.
Washtenaw Community College offers classes that can get you into a better paying job in as little as six weeks. Invest in your future with these classes:
Certified Personal Trainer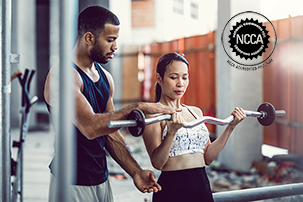 Get all the important information to start an exciting successful career as a certified personal trainer. This class consists of 15 hours of lecture on biomechanics,
exercise physiology, fitness testing, equipment use and health assessment. There are also 15 hours of hands-on practical training labs.
 
Note: This is an NCCA Accredited training program. You will be given both a written and hands-on exam on the last day of class. Those who successfully meet all the
requirements, including passing the exams, will receive a Level 1 Certified Personal Trainer certificate from the World Instructor Training School.
Mandatory fee: $760
CEUs: 3.3
Location: Main Campus
Time
Dates
Sat, 9:00am-4:00pm
Mar 23- May 5
---
Dialysis Technician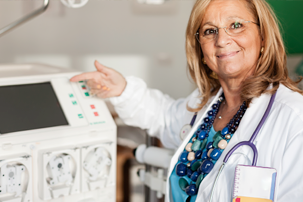 This 50-hour program provides you with the knowledge and skills needed to perform the duties required of a dialysis technician. Under the supervision of physicians and registered nurses, dialysis technicians operate kidney dialysis machines, prepare dialyzer reprocessing and delivery systems and maintain and repair equipment. Technicians work with patients during dialysis procedures and monitor and record vital signs as well as administer local anesthetics and drugs as needed. Additionally, they may also be involved in the training of patients for at-home dialysis treatment.
Mandatory fee: $1299
CEUs: 5
Online: Open Registration - 24/7Access
Time
Dates
Tue, Thu 6:00pm – 9:30pm
Feb 12 – Apr 2
---
EKG Technician Certification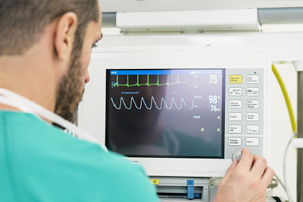 This comprehensive 50-hour EKG Technician Program prepares you to function as an Electrocardiograph (EKG) technician and to take the ASPT EKG Technician exam and other national certification exams. This class will include important practice and background information on anatomy and physiology of the heart, medical disease processes, medical terminology, medical ethics, legal aspects of patient contact, electrocardiography and stress testing. Additionally, you will practice with EKG equipment and perform hands-on labs including introduction to the function and proper use of the EKG machine, the normal anatomy of the chest wall for proper lead placement, 12-lead placement and other clinical practices.
Mandatory fee: $1299
CEUs: 5
Online: Open Registration - 24/7Access
Time
Dates
Mon, Wed 6:00pm – 9:30pm  
Feb 11 – May 1
---
Medical Billing and Coding Certification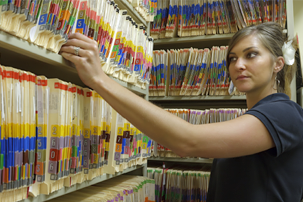 This combined 80-hour certification program offers the skills needed to solve insurance billing problems, manually file claims (using the CPT and ICD-10CM,
ICD-10PCS and/or the ICD-9 manual), complete common insurance forms, trace delinquent claims, appeal denied claims and use generic forms to streamline billing procedures.

Those who complete this class could be qualified to sit for the American
Academy of Professional Coders (AAPC) Certified Professional Coder exam (CPC or CPC-H Apprentice), the American Health Information Association Certified Coding Associate (AHIMA) exam and other national certification exams.
Mandatory fee: $1,799
CEUs: 8
Online: Open Registration - 24/7Access
Time
Dates
Tue, Thu 6:00pm – 9:30pm
Feb 5 – Apr 11
Sat 9:00am – 3:00pm
Feb 23
Sat 9:00am – 3:00pm
March 23
---
Phlebotomy Fundamentals and Certification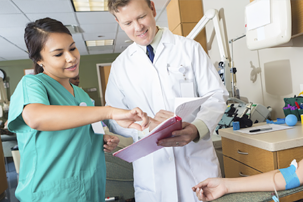 Become a certified phlebotomy technician in just eight weeks! This program combines online and lab-based instruction so you can gain critical thinking skills and hands-on experience. You will perform venipunctures, capillary punctures, and specimen labeling and handling using lifelike arms and class volunteers.
$549 plus $200 mandatory fee
CEUs: 4.5
Location: Main Campus
Time
Dates
Sat 9:00am- 1:20pm 
Feb 9 – Apr 20
Mon, Thu 5:30pm- 8:30pm 
Mar 4 – Apr 22
---
Audio Video Technician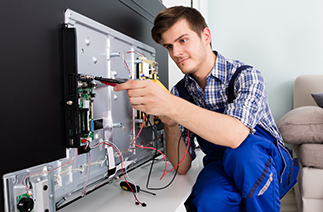 Prepare for the InfoComm AV Technologist certificate and employment as an entry-level audio-video technician. You'll gain in-depth knowledge of the science and technology of basic networking, audio, visual and audio-visual systems integration. Set your path for advanced training, certification and professional advancement opportunities in the AV industry.
Mandatory fee: $325
CEUs: 3.3
Location: Technical and Industrial Bldg
Time
Dates
Sat 9:00am- 12:00pm 
Feb 9 – March 30