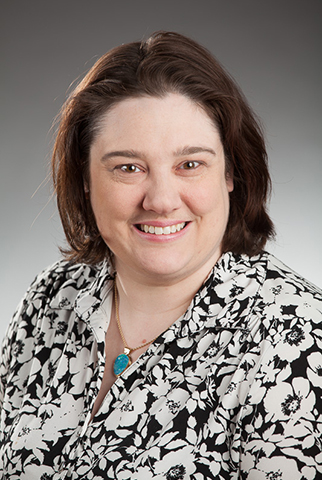 Christina M. H. Fleming is a web developer and systems engineer with over 20 years of experience in the field. Ms. Fleming was elected to the Board of Trustees for a six-year term in November 2014 and reelected in November 2020. Her current term expires December 31, 2026. She served as Chair of the Board (2019 -2020), Vice Chair (2017-18) and Secretary (2015 - 16).
Ms. Fleming grew up in Frankenmuth, Michigan and is a graduate of Frankenmuth High School. She moved to Ann Arbor as a student of the University of Michigan and graduated with a dual-degree in Sociology and Classical Archaeology. In Sociology she earned two certificates of specialization: "Race, Class, Gender", and "International Social Inequality."
After college Ms. Fleming entered the technology field as a Help Desk Technician earning several technical certifications until working her way up to Data Center Administrator.
Ms. Fleming currently owns a private consultation business Christina Fleming LLC. She has provided services for a variety of not-for-profit organizations assisting in launching web sites and social media.
Besides being a technology enthusiast, she is also an artist at heart enjoying oil painting, toll painting, ceramics and lapidary arts. Together with her mother she can sometimes be found at artisan shows such as the Midland Center for the Arts or Dexter Daze.
Ms. Fleming lives in Dexter, Michigan with her husband William and daughter Athena.