March 16, 2021 Washtenaw Community College
The following is President Dr. Rose B. Bellanca's communication to WCC students regarding the anniversary of the college resuming instruction in online and virtual formats in response to the COVID-19 pandemic:
---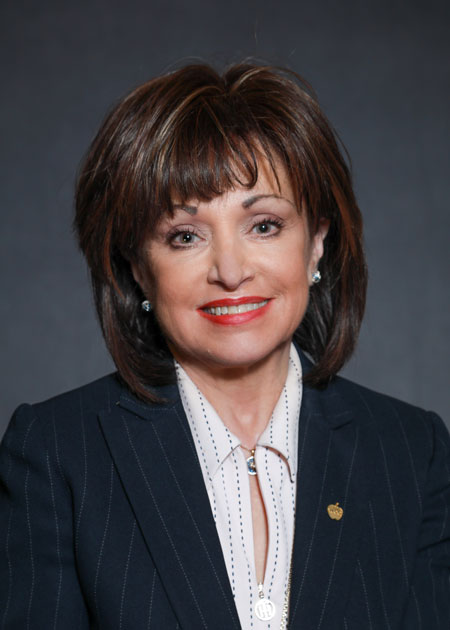 Dear Students,
What you've accomplished over the past year is unprecedented in the history of higher education. As the world was in turmoil, you persevered along your academic path and learned lessons we could've never anticipated teaching you about adaptability, resilience and grit.
You should proudly own the challenges of the past year as a badge of accomplishment. Upon graduation, you'll not only take credentials into employer interviews – you'll take real-life examples of how you pursued those credentials as the COVID-19 pandemic changed everything about how the educational system and the rest of the world operated.
One year ago today, Washtenaw Community College resumed all of its classes in online and virtual formats after being closed for several days to allow faculty to plan their alternative methods of instructional delivery. That original plan called for us to remain remote until at least Monday, April 6, 2020.
Needless to say, that timeline was extended. And extended. And extended again.
We could not have anticipated the duration of this global health crisis, nor imagined just how devastating it would be.
I sympathize with those of you who were seniors in high school at this time last year and missed out on so many important life experiences. I admire those of you who were WCC students that stuck with your pursuits despite the challenges. To those of you who came to WCC to learn a new skill because your past employment ended due to the pandemic, I congratulate you for investing in yourselves – it will pay off! Most importantly, my heart breaks for those of you who've lost loved ones to this dreadful virus.
As we anticipate the blossoms of the spring season, I'm so grateful that there are also finally reasons for optimism as it relates to the pandemic; with the number of cases and COVID-related deaths dropping across the country coinciding with a steady increase of vaccines being distributed.
I eagerly anticipate a return to normal, but never want to forget the lessons of the past. I hope you're proud of what you've accomplished. I am. And so is everyone at Washtenaw Community College.
Sincerely,
Rose B. Bellanca, Ed.D.
President, Washtenaw Community College