July 10, 2020 Washtenaw Community College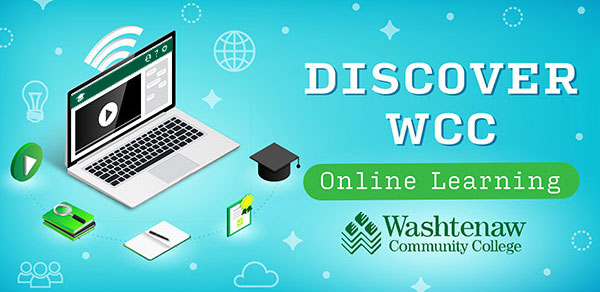 Interested in taking online courses but not sure if it's a good fit for you? Discover WCC Online Learning, a webinar that will highlight the benefits of WCC Online, provide an overview of the two types of course offerings , and provide you with best practices to help you be a success online student.
Thursday, July 23, 2020
6 – 7 p.m.
Tuesday, August 18, 2020
11 a.m. – 12 p.m.

Visit WCC Online to learn more!
Topics that we'll cover:
Who is the 'typical' online student?
WCC the #1 online college in Michigan
Student experiences and best practices for learning
On-Demand vs Virtual Classroom Learning: You Choose!
Remote learning resources available to our students
Tips and tricks for online success
How to register:
Registration is open to all interested students and their families. Please register by clicking the link below.