March 9, 2020 WCC Marketing

We know these are challenging times and we all are a bit unsure of what will happen in the future, but getting your education is one thing that you can be sure about. WCC is here for you! Don't lose momentum toward your educational goals. WCC has many online programs and courses offered this summer to meet your needs, including our accelerated learning programs.
So, if you've been contemplating earning your certificate or degree, thinking about enhancing your skills or transitioning into a new career, or just procrastinating on going back to school, now is the time to get on track.
Online Programs
Guess who was rated the #1 online community college in Michigan? Yep, that's us! WCC offers over 25 certificate and degree programs you can complete 100% online at an affordable rate and with quality instruction. So start your journey toward a better future by earning your degree with WCC Online.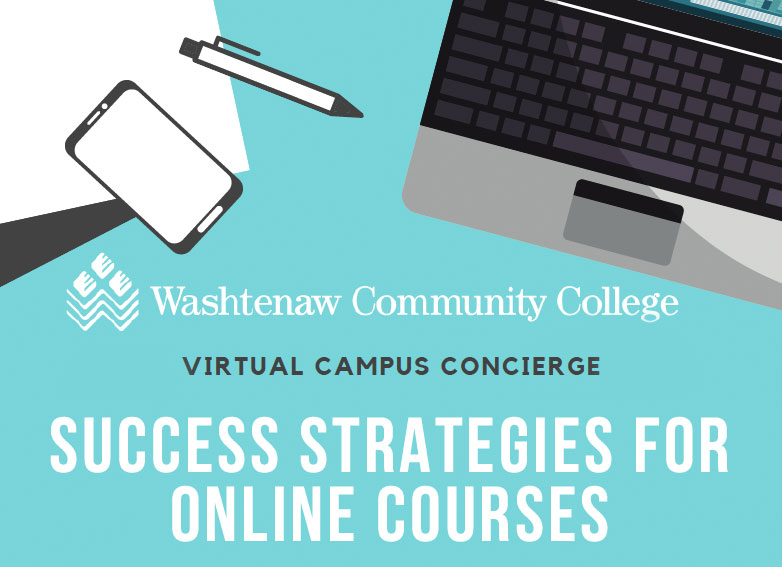 Learn success tips and strategies for taking online courses from a panel of WCC students.
Did You Know?
WCC is the #1 Community College in Michigan
You can get a quality education at an affordable price, starting at $95 per credit hour
We offer convenient class schedules to meet your needs including day, evening, weekend and online
WCC is the top transferring Community College to the University of Michigan
Coming back in the Fall?
Apply today! Fall classes begin August 24.
---
Student Connection is your connection! Visit us on the 2nd floor of the Student Center building.
Call (734) 973-3543 or email us at [email protected].
We are here to serve you with extended hours:
Monday - Thursday: 8 a.m. – 7 p.m.
Friday: 8 a.m. – 5 p.m.
Saturday: 9 a.m. – 1 p.m.