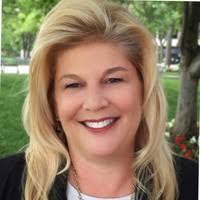 Dr. Valerie Dietrich Greaves
Dean of Health Sciences
Washtenaw Community College
Dr. Valerie Greaves has served as Dean of Health Sciences at Washtenaw Community College for 5 years. She practiced nursing for over 30 years in the areas of medical-surgical, emergency, telemetry, home care, Hospice, research and long-term care. Dr. Greaves has specialties in geriatric nursing, nursing administration, leadership in healthcare systems and is certified as a Worksite Wellness Coordinator.

Dr. Greaves is passionate about assuring quality teaching, training and outcomes for future healthcare providers. In her role as dean, she continually explores creative and innovative ways to prepare students for healthcare roles in the community and to help lead healthcare systems through changes and challenging times.

Dr. Greaves has a bachelor's degree in nursing from Eastern Michigan University, master's degrees in science administration and nursing from Madonna University and Doctor of Nursing Practice from
Chamberlain University.
Return to Skilling to Scale: Strategies for Long-Term Health Providers