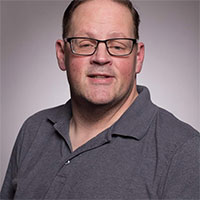 David Mayne
Managed Securities Business Development Specialist
Novacoast, Inc.
David Mayne is a Managed Securities Business Development Specialist with Novacoast Inc. He has earned multiple degrees in Cybersecurity, as well as an IT Network Degree.

At Novacoast, Mayne has managed both National and International Security Operation Centers (SOC's), including the Ann Arbor Michigan facility. He has created multiple analyst training programs for both internal and external use, including working with Washtenaw Community College to deploy a cyber analyst career path program.

Mayne has also been instrumental in establishing a SOC at Pinckney Community Schools and at Northern Michigan University in January of 2021 and was a 2018 Michigan Rehabilitation Services Champion Award Winner.
Return to Skilling to Scale: Meeting the Challenge of Talent Demand within IT and Cybersecurity