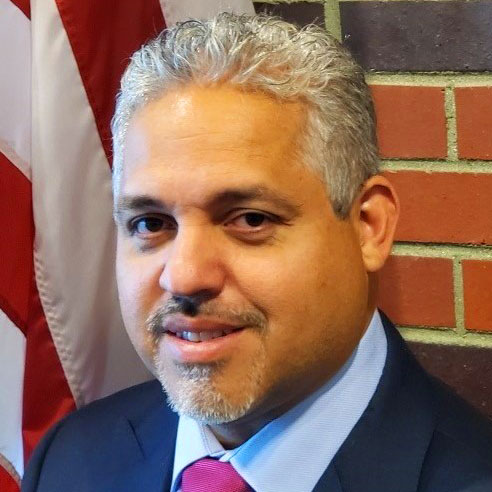 Jose Reyes
Director of Workforce & Community Development
Washtenaw Community College
Jose Reyes currently serves as the Director of Workforce and Community Development at Washtenaw Community College. As a subject matter expert on Workforce and Economic Development, Reyes brings nearly two decades of workforce experience to his position.
In 2011, Reyes was appointed by Mayor Bing to serve as Deputy Director of the City of Detroit's Workforce Development Department. During his tenure Jose help transition the City's department into one of the largest and best performing nonprofits in Michigan. Touted as the co-founder of Detroit Employment Solutions Corporation (DESC) and former Vice President Reyes has been the driving force behind DESC's innovative, groundbreaking initiatives and has been nationally recognized for his expertise in workforce development, particularly as it relates to innovative strategies among underrepresented populations in the workforce. He is credited for his vision in creating the White House recognized Tech-Hire initiative in Detroit as well as:
Expanding City of Detroit summer youth programming Grow Detroit's Young Talent to 8,000 kids.
Establishing the City's first youth engagement center for Opportunity Youth.
Opening American Job Centers within two Michigan Department of Corrections facilities.
Creating the Detroit Registered Apprentice Program (D-RAP), a DOL recognized best practice model.
He has provided consultation to other Workforce Boards, including the City of New Orleans and Nevada. Reyes continues to serve as a panelist to address policy issues for creating opportunity, equity and diversity for men and boys of color through Policy Link, a national research and action institute dedicated to advancing economic and social equity.
Reyes is a graduate of the University of Michigan, earning a bachelor's degree in sociology and a master's degree in social work and is a Board of Governors Emeritus for the School of Social Work. In addition, he attended the University of Detroit's law school. Reyes is a life-long Michigander, born and raised in Detroit and is active in the community and continues his involvement with groups that promote strong communities and enrichment opportunities for children and families.

Return to Skilling to Scale: Strategies for Long-Term Health Providers
Return to Skilling to Scale: Meeting the Challenge of Talent Demand within IT and Cybersecurity