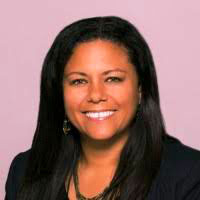 Breanne Stuart
Owner/CEO
Homewatch Caregivers
Breanne Stuart is the owner of Homewatch CareGivers of Ann Arbor, Mich. Stuart opened the private home care agency in 2008 to provide care to people of all ages and life challenges across Washtenaw, Livingston, Oakland and Wayne counties, and recently opened a second office in Novi, Mich. Both offices provide around-the-clock care for clients.
Stuart is responsible for the strategic outlook, financials, operations and marketing for both locations. She was chairwoman of the National Homewatch Caregivers Franchise Advisory Council between 2015 and 2016. Additionally, Stuart has an active role on the board of the newly-formed Home Care Association of America - Michigan Chapter (HCAOA), formerly known as Michigan in Home Care Association (MICA).
Stuart's passion for family and entrepreneurship led her to open Homewatch CareGivers of Ann Arbor. Her first experience with home care was with her own family, when she became a caregiver to her grandfather with Parkinson's disease and her father who had colon cancer. It was during this time that she realized the power of caregiver and hospice support—both helped grant her father's and grandfather's final wishes to remain at home, which ignited her passion for these services.
Today, she provides jobs to over 105 people and compassionate care to her entire Homewatch community. Her favorite aspect of the position is interacting with clients and helping them maintain as much independence as possible. Under Stuart's leadership, Homewatch CareGivers of Ann Arbor was named 2019 Detroit Free Press Small Business Employer of the Year in the home care services sector.
Return to Skilling to Scale: Strategies for Long-Term Health Providers