January 5, 2021 WCC Marketing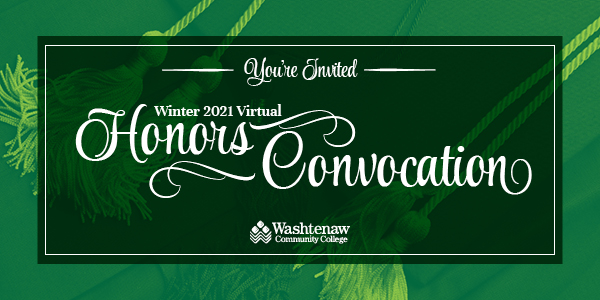 On January 28, 2021 WCC is hosting a special event to recognize students who have achieved honors distinctions on the Dean's List. This virtual event is open to all faculty, staff, students and the public. We encourage you to share this invite with your family and friends and to post your photo using the sign provided with the hashtag #WCCVHC2021 on your social media accounts.
Event Highlights
Master of Ceremonies – President Bellanca
Remarks from Board of Trustees member
Compilation of honoree photos
Recognition of all honorees
All honorees will receive their certificates by mail.
Contact Jennifer Nakhleh at 734-677-5123 or email [email protected] with questions regarding this event.
Event Details
Date
Thursday, January 28
Time
4:00 p.m.