Earn Three Fiber Optics Certifications In One Week! Get the experience you need.
---
Register by December 31 and receive a 10% discount.
Use promo code HOLIDAY10 at checkout.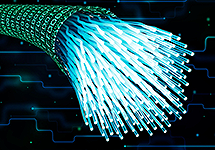 Certified Fiber Optics Training
These classes provide the hands-on learning you need to succeed as a fiber optic technician: CFOT (Certified Fiber Optic Technician), the CFOS/O (Certified Fiber Optics Specialist – Outside Plant), and the CFOS/T (Certified Fiber Optics Specialist In Testing And Maintenance). Learn more about fiber optic technicians and fiber optic cables.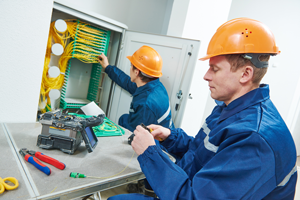 85% Hands-On Activities
Fiber installation, splicing, and testing.
Immediate Results
Earn a fiber optics certification in as little as two days or get all three in just one week!

Employability
In Detroit, Mich. alone, salaries for certified fiber optics technicians are 30% higher than the national average*.

Affordability
Our fiber optics certification program costs less than other programs available.* Certification test vouchers included in the class fee.

*Based on competitive research.
Register For These In-Demand Certifications
Certified Fiber Optics Technician (CFOT)
In this introductory three-day class, you will learn:

Industry standards Fiber-to-the-Desk (FTTD), Fiber-to-the Home (FTTH), and Distribution Cabling
Methods for identifying fiber types and various connectors used in fiber installation
Install, terminate, splice, and properly test installed fiber cable to existing standards
Fiber optics certification by the FOA (Fiber Optics Association)
Mandatory Fee: $895.00

I'M INTERESTED IN THIS CERTIFICATION


Certified Fiber Optics Specialist: Outside Plant (CFOS/O)
Learn how to properly identify OSP fiber cabling types.
Recognize various outside plant closures used in OSP fiber installation.
Install, prepare, terminate, splice, and properly test and troubleshoot installed OSP fiber cable to existing standards.
Hands-on activities include both mechanical and fusion splicing.
Walk away with an officially recognized fiber optics certification by the FOA (Fiber Optics Association)
Mandatory fee: $925.00
I'm interested in this certification
Certified Fiber Optics Specialist In Testing And Maintenance (CFOS/T)
In this two-day class, you will:
Learn testing and maintenance of fiber optics networks
Learn testing standards, equipment, and technology used in fiber network testing and splicing
Learn fiber optics testing and maintenance of single mode fiber optics network
Mandatory Fee: $795.00
I'M INTERESTED IN THIS CERTIFICATION
Included: All books, study materials, exams, and a 1-year membership to the FOA.
Which certification is right for you? Inquire now for more information
These classes are recognized by The U.S. Department of Labor and sanctioned and approved by: