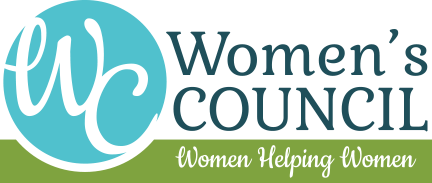 MARK YOUR CALENDAR FOR THE 2019
Women's Council Luncheon
Wednesday, May 15, 2019, 11:00am – 1:00pm
WCC Morris Lawrence building
11:00am Registration
11:30am Program/Lunch

In 1996, women helping women was the inspiration for Kathy Wright, a member of the WCC Foundation Board at the time, to establish the Washtenaw Community College Foundation Women's Council. Her intent was to bring together women from the community to address some of the barriers experienced by female students.
The mission of the Women's Council is to endow scholarships for women based on leadership and academic excellence, build a mentoring program, and provide services and resources that support the women of Washtenaw Community College. The annual Women's Council luncheon raises money to support this mission by honoring women who have made significant contributions to the Washtenaw County community.
To ensure the goals of their mission are met, the WCC Foundation Women's Council has held, since 1997, an annual luncheon, raising $650,000 to date to support the following areas.
WCC Foundation Women's Council Endowed Scholarship
Established with the funds from the very first 1997 Women's Council Luncheon, offers a scholarship to female WCC students with proven leadership and focused educational paths. One of the students receiving this scholarship speaks at the annual May luncheon.
Grants to the WCC Student Resource Center
The Student Resource Center (SRC) provides comprehensive case management services including academic advising, career advising, financial and educational planning, grant funding for childcare, tuition, books and transportation, and community resource connections primarily for special populations. The SRC serves all students at Washtenaw Community College, but is especially sensitive to the needs of special populations which are defined as single parents, displaced homemakers, economically disadvantaged students and gender equity.
Note: Quality childcare is one of the most significant barriers to the pursuit of post-secondary education for poor working families (poor single mothers). The SRC was able to provide $25,282.00 to 57 recipients. 93% of them were able to continue on to their next semester.
The WCC Mentoring for Success Program developed through the Student Resource Center has been recognized as a best practices model for success in mentoring.
Peer to Peer Mentoring for incoming nursing students to help them navigate the barriers and successfully complete the program.
Professional Mentoring program is a collaboration of the SRC and professionals from various occupations in the community connecting with students through a mentoring event and activities each year. This allows for sharing of first-hand knowledge, direct questions and networking options.
Women in Science and Engineering mentoring group provides "relevant real world" information, encouragement, advice and access to professional networks in the field the student is aspiring to pursue as a four year degree.
The WCC Foundation Women's Council Endowed Emergency Fund
The WCC Foundation Women's Council Endowed Emergency Fund is to be used by the Student Resource Center to assist students who are nearing completion of their programs and are faced with an emergency need which may act as a barrier to their progress and success. These needs might include help avoiding eviction or a utility shutoff, or even purchasing a pair of glasses.
Women's Council Members
Eileen Thacker, Chair of the Council
Stefani Carter
Alison Corey
Donna Doleman Dickerson
Gloria Edwards
Polly Erb
Jackie Farah
Sara Figueroa
Tiffany Ford
Glenna Frank-Miller
Amy Ramirez-Gay
Earnee Gilling
Diane Hogerty
Jackie Jenkins
Mary Kerr
Freddi Kilburn
Mary Kinley
Marlanna Landeros
Shari Martuscelli
Ayanna McConnell
Alicia McGovern
Meredith Miller
Mia Milton
Marjorie Oliver
Mary O'Riordan
Danielle Rodgers
Anne Preston
Susan Snyder
Emily Twanmo
Carol Campbell Welsch