Join us and join the conversation in this second series of discussions on racial justice issues. WCC adjunct instructor, Christina Herbin, will facilitate this series of FREE virtual learning sessions on race and ethnic relations. Explore a wide variety of issues facing us today in an interactive and respectful environment.
So Alike, Yet So Different
February 22, 2021
12:00 p.m.-1:00 p.m.

Biological research reveals that under the skin, all humans are remarkably alike. But humans have an urge to classify, which leads to the socially constructed term of race. This paradox, where race is both not biologically real and yet socially and politically real, poses unique challenges. We will discuss the impact of the racial classification system in our society and explore practical strategies to address the similarities and differences we see among individuals.
Minimizing Implicit Bias

February 23, 2021
12:00 p.m.-1:00 p.m.

Implicit bias refers to attitudes or stereotypes that affect our understanding, actions and decisions in an unconscious manner. Everyone has implicit biases, whether they're about music, clothes, or people. With individuals, implicit biases about race, gender, and sexuality can have major consequences. We will define and discuss implicit racial bias, explore the impact, and address what can be done at the individual and institutional level.
The Disproportionate Impact of COVID-19
February 24, 2021
12:00 p.m.-1:00 p.m.

The COVID-19 pandemic continues to disproportionately impact certain racial and ethnic groups. Black and Hispanic individuals continue to receive smaller shares of vaccinations compared to their shares of cases and deaths (CDC, 2020). We will explore the latest findings on racial health disparities related to COVID-19, recognize the impact of COVID-19, and discuss approaches to lessen the disproportionate impact.
Remaining Compassionate
February 25, 2021
12:00 p.m.-1:00 p.m.

Racial tensions, a pandemic, natural disasters, loss, and life disruptions all weigh on our ability to remain compassionate to ourselves and others. Compassion is attentiveness to the suffering of ourselves and others, with a desire to alleviate it. Compassion motivates action. This is resonating right now at every level of our society as we continue to strive toward healing, equity, and justice. We will discuss compassion and explore practical ways to remain compassionate to ourselves and others.
---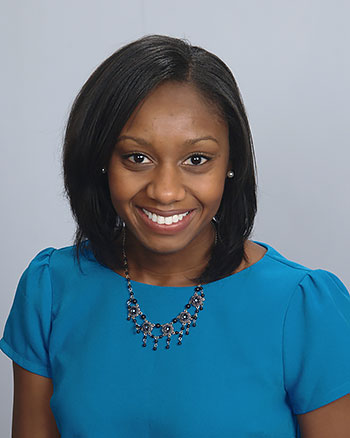 Christina Herbin, MA, LPC, NCC is an adjunct instructor at Washtenaw Community College. She has taught and developed courses in psychology and human services since 2012.
Herbin is also a licensed professional counselor in private practice, working with college students and young adults. She earned a bachelor's degree in psychology from the University of Michigan and a master's degree in counseling psychology from Boston College.