Join us and join the conversation. WCC adjunct instructor, Christina Herbin, will facilitate a series of FREE virtual learning sessions on race and ethnic relations. Explore a wide variety of racial justice issues facing us today in an interactive and respectful environment.
Starting a Conversation about Race
July 1, 2020
2:00pm-3:00pm

Conversations about race are very important but can often be challenging. Race issues can be deeply personal and may lead to polarization. Given the current cultural and political climate, now is a crucial time to gain practical skills and examine psychological research to discuss race.
In this workshop, we will define race and racism and discuss the fears and concerns individuals may have discussing race. We will also examine strategies on how to take an active role in starting conversations about race with others.
Knowing Your Status:
Examining Privilege
July 9, 2020
12:00pm-1:00pm

Many individuals have never been asked to examine or reflect on their own privileged status, especially in regards to racial identity.
Together, we will look at research regarding privilege, a set of unearned benefits given to individuals who fit into a certain social group. We will also discuss taking an inventory of your own privileges and what you can do to take action.
Racial Microaggressions

July 13, 2020
1:00pm-2:00pm

Microaggressions are statements or behaviors that, intentionally or unintentionally, communicate a negative message about a non-dominant group. Given the subtle nature of microaggressions, they can have a significant impact on daily life for people of color.
We will define racial microaggressions and learn what to do as the target, bystander, or micro aggressor.
Recognizing Race-Related Stress
July 17, 2020
2:00pm-3:00pm

Stress is our body's way of responding to any kind of demand or threat. Many individuals are likely to experience race-related stress due to intentional or unintentional actions.
Stress and race-related stress can contribute to varying risks to our health and well-being. Explore the signs and symptoms of stress and race-related stress, and ways to manage them.
Persevering through COVID-19
July 23, 2020
1:00pm-2:00pm
The highly contagious COVID-19 virus has triggered unprecedented restrictions and disruptions in our lives that will have lasting effects, for many. The COVID-19 pandemic has also brought to light the deeply-rooted racial disparities we see in health for communities of color.
Explore the present findings on racial health disparities related to COVID-19, recognize the impact of COVID-19, and identify strategies to persevere.
---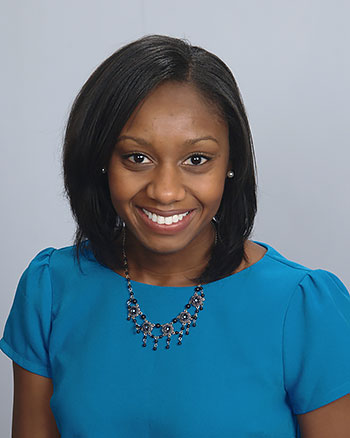 Christina Herbin, MA, LPC, NCC is an adjunct instructor at Washtenaw Community College. She has taught and developed courses in psychology and human services since 2012.
Herbin is also a licensed professional counselor in private practice, working with college students and young adults. She earned a bachelor's degree in psychology from the University of Michigan and a master's degree in counseling psychology from Boston College.