Borrowing Bailey Library Items
| Materials | Limit | Loan Period | Renewal | Fines |
| --- | --- | --- | --- | --- |
| Books | Ten | Semester | 1 | none |
| Library Audio/Visual (including videos) | Ten | Semester | 1 | none |
| Library Use Laptops | One, Library use WCC students only | Three Hours | 1 | $.50 per hour |
| Study Rooms | One | Two Hours | 0 | $.50 per hour |
| Headphones | Library Use Only | Four Hours | 1 | $.50 per hour |
| Reference Materials | Library Use Only | Library Use Only | | |
| Newspapers/Magazines | Library Use Only | Library Use Only | | |
| Reserve Materials | Instructors set loan rules | Instructors set loan rules | | $.50 per hour |
WCC Bailey Library Community Borrower Application
Item Returns
Drop Box for Book and Media Item Returns
Need to return library materials? There is now a drive up drop box for library books and media items. You can return items any time!
***Please DO NOT put equipment such as laptops or graphing calculators in the drive up drop box. ***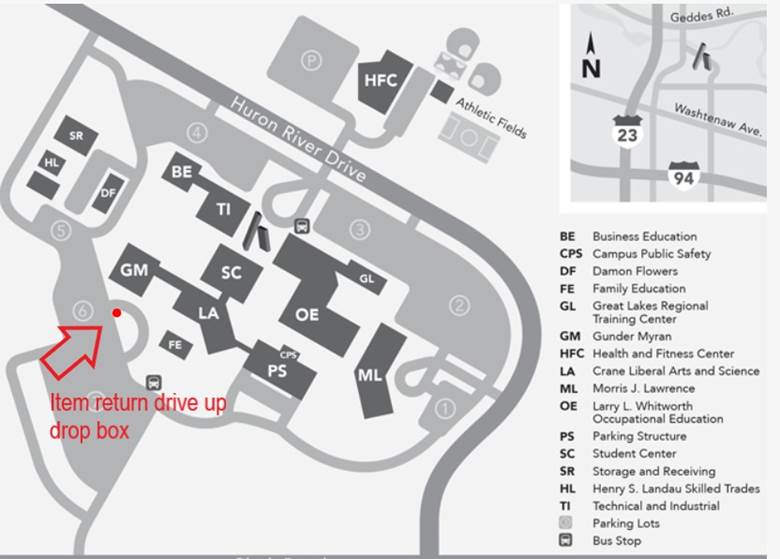 Bailey Library staff will be emptying the drop box several times per week. We quarantine all items for up to 14 days before checking items in - so you may still see items on your account after returning. No overdue fines will be applied to any returned items.
Overdues, fines and billing - general information:
There are NO Overdue fines for most library materials. Overdue fines are only applied to Academic Reserve items such as textbooks or graphing calculators, and may be as high as $1.00 per day per item.
Fines do not accrue on days when the library is closed.
Overdue notices are sent via email to your WCC email address.
All borrowers are responsible for replacement charges of lost or damaged materials.
Long overdue items, more than 45 days overdue, will be billed as lost.
The lost charge consists of the replacement cost of the book and a $10.00 processing fee.
Access your library account
Check your Library Account to review and renew borrowed materials.
To Access your Bailey Library account from the Bailey Library Homepage
Step 1: Select Catalog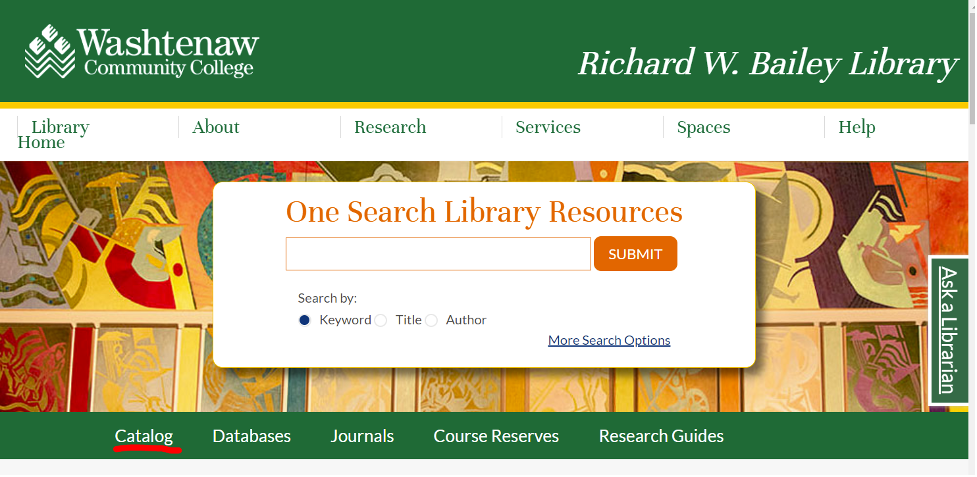 Step 2: Select My Account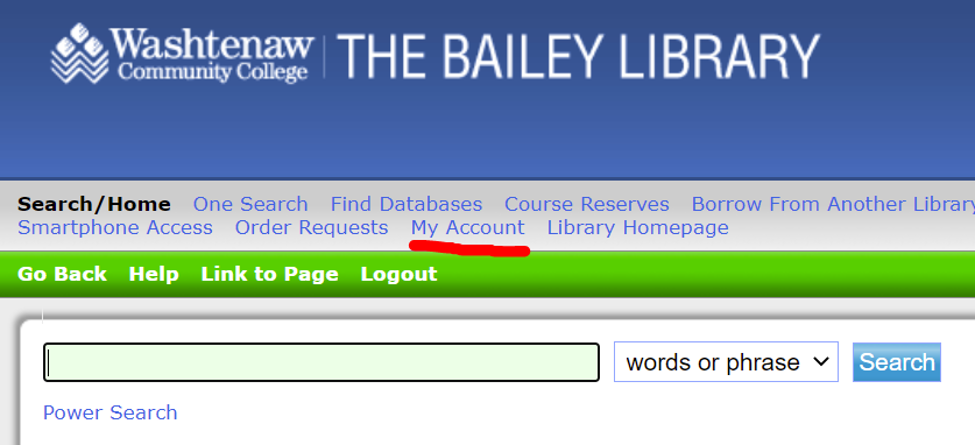 Step 3: Select User Login
Enter WCC NetID and Password.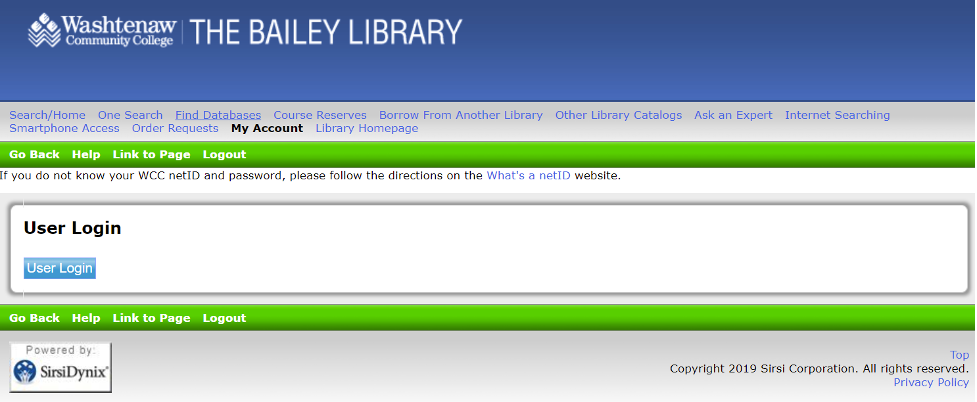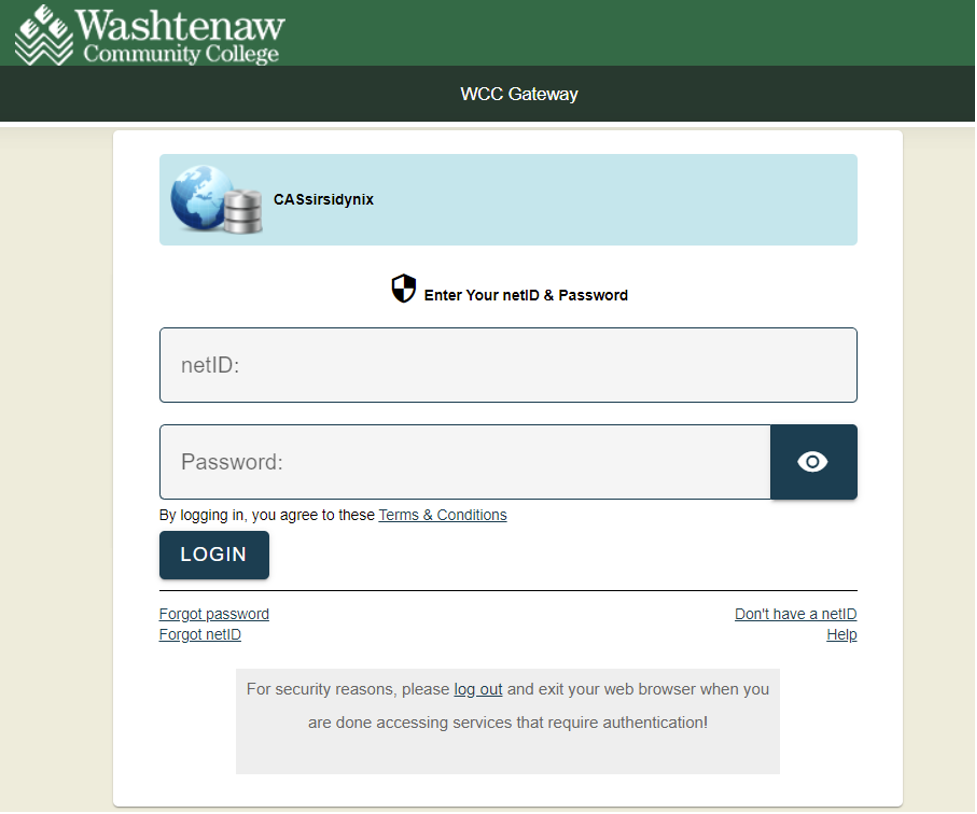 Questions?
Please contact Bailey Library staff
Phone: 734-973-3429
Email: [email protected]