Meet Virtually
Need a group study room? Learning online doesn't mean you have to study alone! Try using one of the resources listed below to meet with other students in a virtual study room.
Microsoft Teams is included in the Office365 suite for all WCC students.
Never participated in an online study group before? Here are some tips we've found that may help everyone be more productive: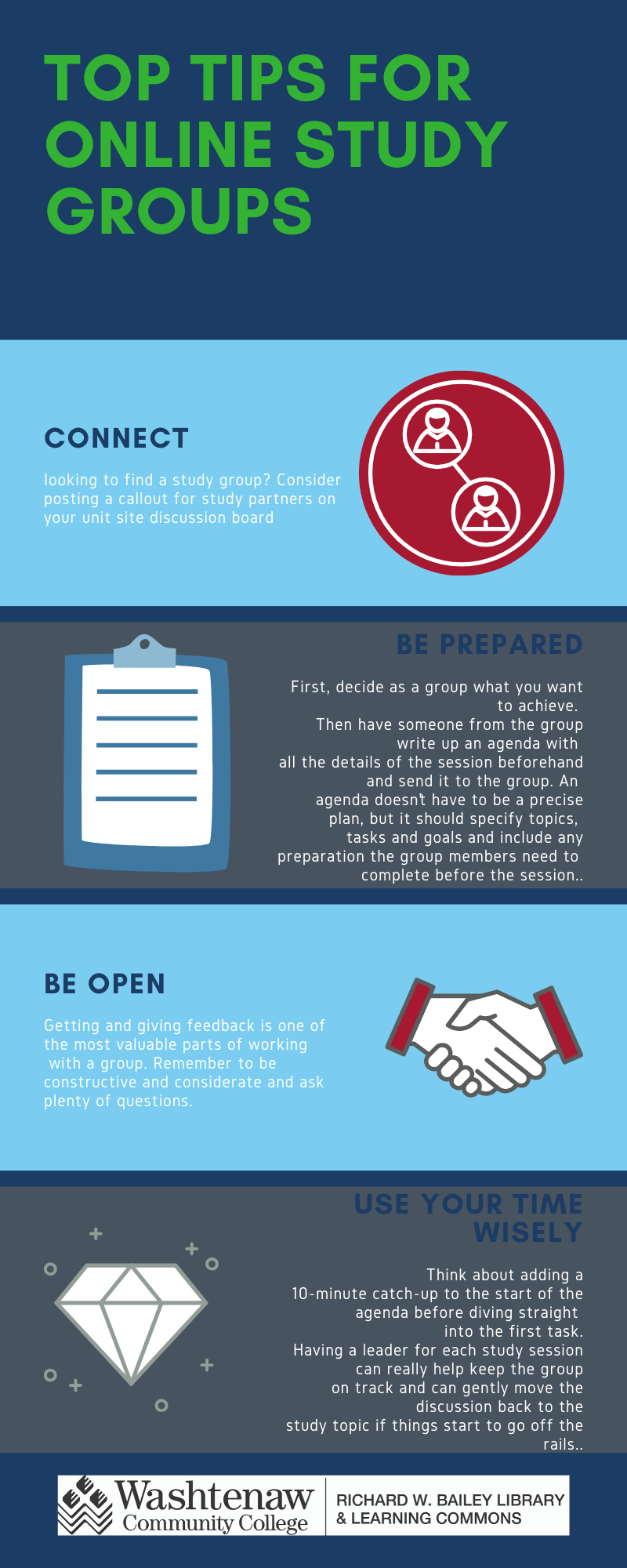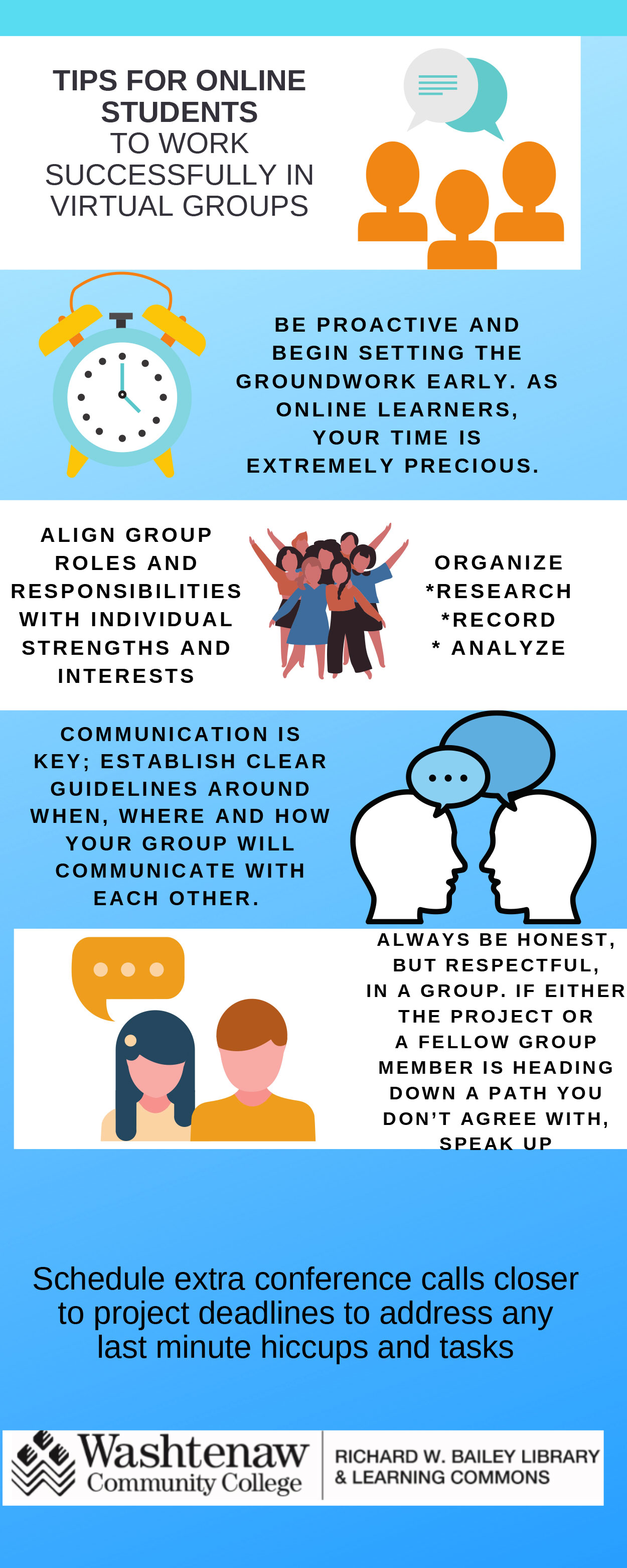 As you start learning with your remote study group, don't be afraid to evaluate your process and make changes so the approach works for everyone. Have questions or identified a challenge you're not sure how to overcome? Chat with a librarian: Chat with a librarian to strategize ideas and resources. Or email a Learning Commons Lab staff member at [email protected] for technology help and tools to make a successful study group!