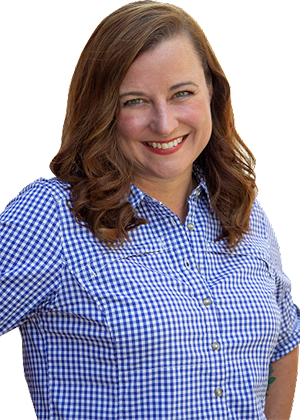 Jenn Queen
President & CEO of Ann Arbor Art Center; Ann Arbor City Councilor
Jenn Cornell Queen has been part of the Ann Arbor community for more than 20 years. In her role as a strategic communications professional, she's worked with a wide range of nonprofits and businesses alike, including the Detroit Lions Foundation, Hallmark Greetings, University of Michigan, Ann Arbor SPARK, and Milk Means More. Currently, Jenn serves as the president and CEO of the Ann Arbor Art Center.
In addition to her career in communications, Jenn was a proud small business owner in Ann Arbor, having co-owned Joust Strength + Fitness (CrossFit Joust) for eight years. At the time, Joust was one of the first all-female-owned CrossFit/ kettlebell/Olympic weightlifting facilities in the U.S.
Jenn is an active Ann Arbor community member whose board involvement reflects the issues most important to her: The Ecology Center, committed to a healthy planet; the Family Learning Institute, which provides critical literacy support to the most underserved children in our community; Ann Arbor's Main Street Area Association, whose work helps small business owners in the city thrive; and Destination Ann Arbor, which attracts a global audience of visitors to the region.