Your team is stronger when certified. Get your team the experience they need in Washtenaw Community College's three-day Certified Fiber Optic Technician training.
---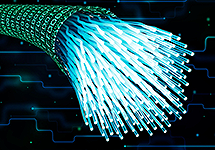 What Our Fiber Optics Certification Training Offers
Designed for teams that require increased skills with a fiber optic technician certification, this comprehensive training combines theory and hands-on learning experiences to prepare teams to take the CFOT (Certified Fiber Optic Technician) exam.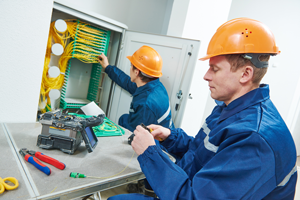 85% Hands-On Activities
Teams won't just be learning about Fiber Optics concepts like fiber cable installation, splicing, and testing, they'll be applying them in hands-on learning experiences.
Immediate Results

Teams can walk out of our fiber optics technician program in three days with a certification.

Affordability

Our fiber optics certification program costs less than other programs available.* Certification test vouchers included in the class fee.
*Based on competitive research.
Register For This In-Demand Certification
Certified Fiber Optics Technician (CFOT)

In this introductory three-day class, delivered live online, your employees will:
Participate in 85% hands-on activities accompanied by theory
Become familiar with industry standards governing Fiber-to-the-Desk (FTTD), Fiber-to-the Home (FTTH), and Distribution Cabling
Discover methods for identifying fiber types and various connectors used in fiber installation
Install, terminate, splice, and properly test installed fiber cable to existing standards
Walk away with an officially recognized fiber optics certification by the FOA (Fiber Optics Association)
Mandatory Fee: $895.00

I'M INTERESTED IN THIS CERTIFICATION
Included: All books, study materials, exams, and a 1-year membership to the FOA.
Inquire now for more information
These classes are recognized by The U.S. Department of Labor and sanctioned and approved by: