Accelerated Certificate and Degree Programs/Classes
Pros
The main pro of an accelerated program and/or classes is that students get out of school and into the workforce as quickly as possible. By speeding up this process, you will likely find a job and earn money more quickly than the average student. To get students through the program more quickly, accelerated programs often utilize shorter periods for classes, with courses running in a variety of formats such as 3, 4, 5, 6 & 7 ½ week semesters. In contrast, traditional programs/courses are completed in 15-week semesters, which means that more time is spent taking each course. In many instances, you can expect to complete the same amount of work in a traditional 15-week semester in a much shorter/condensed format.
Along with offering students an option for completing programs/courses faster, accelerated courses provide convenient and flexible scheduling options to accommodate a variety of students. Typically, adult learners with full-time jobs and families find accelerated degree programs extremely advantageous.
Cons
While accelerated programs/courses offer a variety of benefits, they are not for everyone. One "con" associated with accelerated programs/courses is that they require a significantly larger investment of time and energy than courses that are traditionally-paced. While the promise of earning a certificate/degree faster can be extremely enticing, faster can quickly become too much and lead to failing and/or dropping-out if the student is not prepared for the time commitment. Students will need to be able to complete the required coursework in a compressed timetable. Students should speak to an academic advisor to find out if an accelerated course/program is the right fit based on learning style and outside obligations.
The amount of time spent in an accelerated program/course can be both a benefit and a disadvantage. With an accelerated program/course, you will do more in less time. Because an accelerated program will include the same number of courses with the same amount of coursework as a traditional program, students need to plan and be prepared for the rigor involved with completing programs/courses in a shorter amount of time. Longer semesters may be more beneficial to some students as they give students more time to study and learn each subject thoroughly. It really comes down to your personality type. If you work well in a fast-paced environment and thrive on fast-approaching deadlines, the potential disadvantages of an accelerated degree program may not be disadvantageous at all.
For every hour in class, students should expect to spend two hours outside of class to study and complete assignments. See below for an estimate of the time commitment involved with an accelerated course.
| Example Course | Total Credit Hours | Total Course Contact Hours | Course Duration in Weeks | Estimated Student Time Commitment Per Week in Class | Estimated Student Time Commitment Per Week Outside of Class to study/complete assignments | Total Time Commitment Per Week |
| --- | --- | --- | --- | --- | --- | --- |
| ACC 111 | 3 credit hours | 45 contact hours | 3 | 15 hours per week | 30 hours per week | 45 hours per week |
| BMG 140 | 3 credit hours | 45 contact hours | 4 | 11.25 hours per week | 22.5 hours per week | 33.75 hours per week |
| CPS 171 | 4 credit hours | 60 contact hours | 4 | 15 hours per week | 30 hours per week | 45 hours per week |
| BMG 109 | 3 credit hours | 45 contact hours | 5 | 9 hours per week | 18 hours per week | 27 hours per week |
| BMG 230 | 3 credit hours | 45 contact hours | 6 | 7.5 hours per week | 15 hours per week | 22.5 hours per week |
Did You Know?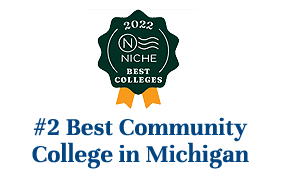 The Best Community Colleges ranking is based on rigorous analysis of academic, financial, and student life data from the U.S. Department of Education along with millions of reviews from students and alumni.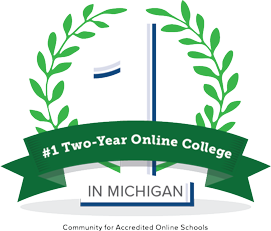 The Community for Accredited Online Schools, a website dedicated to informing youth about the importance of accreditation when it comes to choosing a school, awarded WCC #1 Two-Year Online College.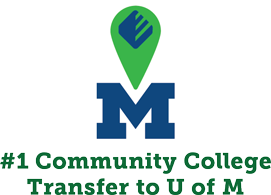 WCC is the top transferring Community College to the University of Michigan. WCC's University Transfer Center is committed to working with our students on their transfer plans helping them smoothly transfer to top 4-year colleges and universities.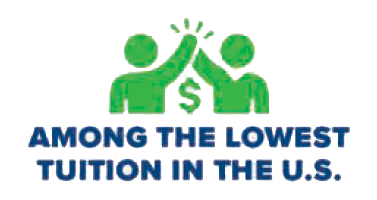 You can get a quality university education at an affordable price, starting at $95 per credit hour. For in-district students, see how much you could save by comparing costs with our Tuition Savings Calculator.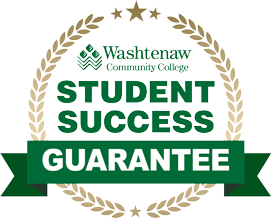 At WCC, your success is so important to us that we guarantee it! WCC's Assurance of Student Success policy, which serves as a guarantee to students, employers, and educational partners at four-year colleges and universities, states that all WCC degree graduates will have the knowledge and performance skills required for their major program. It also allows students who meet specified qualifications to retake courses tuition free if necessary.


Over 25 and looking to complete your degree? Learn more about the Michigan Reconnect Scholarship Program.

If you have been impacted by the coronavirus pandemic and are a WCC student, you may be eligible for a Cares II Grant.