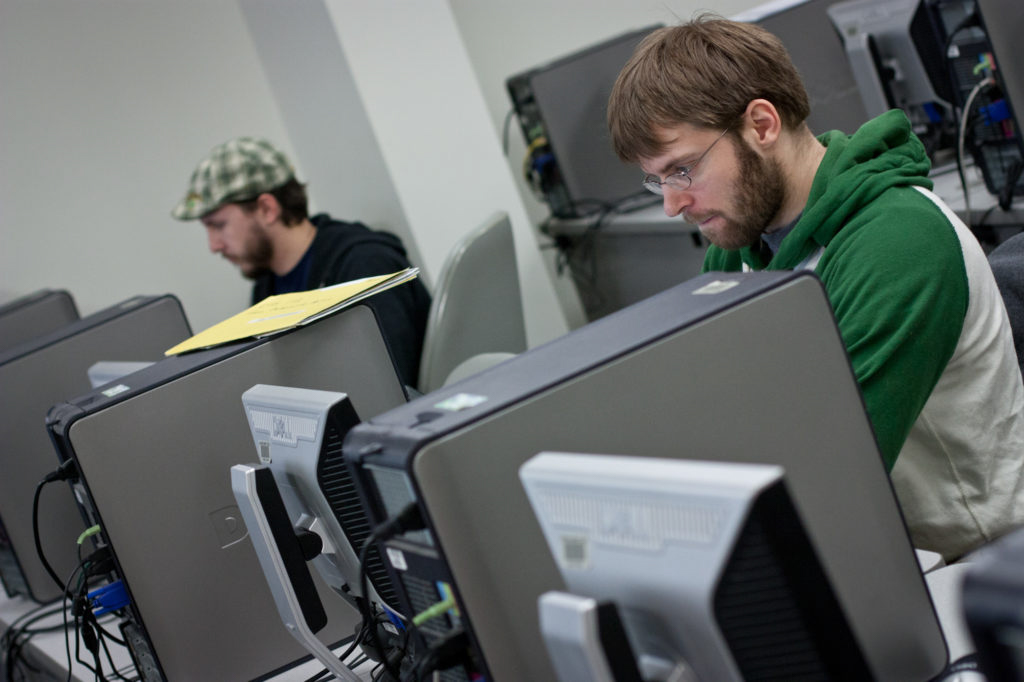 You can take classes in a variety of convenient times, locations, and formats to meet your own needs and schedule.
Credit classes
These classes count towards a certificate or associate degree. You can choose classes from more than 100 programs that lead to a certificate or associate degree and are transferable to a 4-year college or university.
Browse entire credit class schedule.
Find your fit
You can search the entire credit class schedule by:
Types of classes
Parts of semester
Audit a class
If you want to participate in class without being graded or receiving credit, then auditing is good option for you. You will not receive credit for the class; however, the class will be included on your transcript with an AU. If you audit a class, you still need to register and pay for it.
Learn how to audit a class.
Preparatory classes
GED classes help you prepare to take the GED test if you didn't finish high school.
English as a Second Language (ESL) classes help students achieve the English proficiency you need to reach your own goals.
Non-credit classes/Lifelong Learning
These classes are designed for enrichment or career development and help you do everything from exploring a hobby to meeting professional licensing requirements. While these classes do not count towards a certificate or degree, they do provide new experiences and opportunities for personal growth.
See enrichment classes.
Class Formats

Online classes offer the ultimate in convenience by letting you learn where you want, when you want.
Blended classes combine the convenience of online classes with real-life classroom interaction.
Class Times
Day classes meet during the workweek between 7 a.m. and 5 p.m.

Evening classes start at 5:30 p.m. or later.

Weekend classes typically meet for just a few hours on Saturday or Sunday.
Class Locations
In addition to WCC's main campus, there are classes at our

extension centers

in Livingston and Washtenaw counties. Some classes are available at night.

Non-credit classes (for enrichment purposes or work certification) are held at a variety of

convenient locations

.