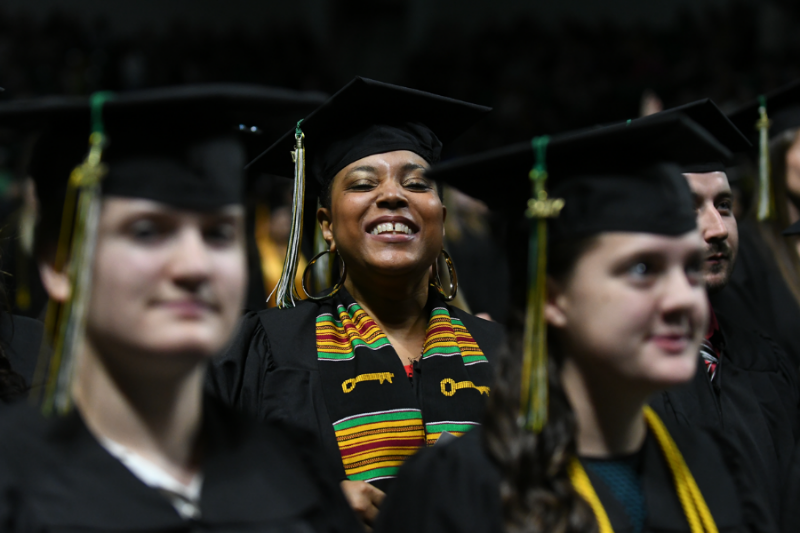 Congratulations! You are about to earn an accomplishment that you can be proud of that will have influence in the professional world and will look great on your resume.
This section includes what you need to do to confirm you are meeting the right program and graduation requirements.
Application for Graduation - You must apply to graduate.
You can check the list to confirm you have met the graduation requirements for an Associate Degree or the graduation requirements for a Certificate.

Find out if any program requirement options apply to you, such as
Choosing the requirements from the program year that best suits your situation.

Completing a discontinued program.

Program requirement waivers or course substitutions.
Attend your graduation Commencement Ceremony and get a digital diploma!

Honors Convocation happens twice a year to recognize those achieving high honors on the Dean's list.