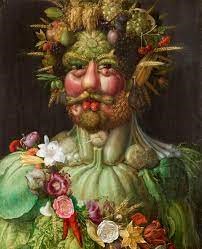 Celebrate and Protect the Planet this Thanksgiving!
Are you looking for a feast that excludes meat?
Prepare a plant-based menu to stop climate change.
Project Drawdown ranks the Plant-Rich-Diet as the number four out of one hundred solutions to curb greenhouse gas emissions that cause climate change and global warming.
Visit the Bailey Library for a trove of recipes for a vegetarian feast.
Recommended titles are, but not limited to, the following:
Vegetable Literacy
V is for Vegetables
Vegetables Unleashed
Vedge
Roots
Plenty More
Cook's Vegetables Unlimited
Book of Greens
Greens Cookbook
Enjoy a healthy sustainable Thanksgiving!
Tags: Bailey, Library, ousearch_Library_News, recipes, vegan