Published on Oct 3, 2013 12:24pm
Launch your IT career at WCC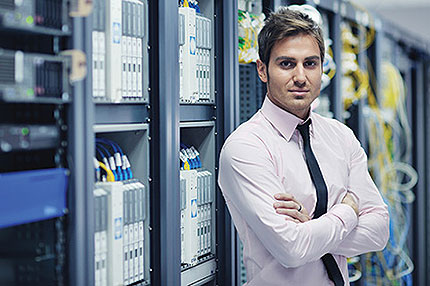 Thinking about a career in information technology? A new program at WCC can help accelerate your path to a job.
The program provides training in areas from basic computer technology to Java programming and Linux/Unix system administration. It can lead to entry-level positions in managing file and web servers and writing code for web, desktop, and server environments.
Developed under a $2.9 million grant from the U.S. Department of Labor, the accelerated program is called IGNITE (Intentionally Growing New Information Technology Employees in Michigan). The primary goal is to provide training to those who are unemployed or underemployed or are military veterans, but WCC is opening up the classes to anyone interested.
"We're developing an IT jobs pipeline," said Charlie Lafayette, manager of the program. "That's what this grant is about." Lafayette added that the courses are in areas "where skills are in high demand."
The program has a unique feature: all classes are in a blended format that combines online and classroom instruction. "It's for the convenience of students," Lafayette said. "Online courses are becoming more and more popular because people can do them when they want. They also reduce the amount of time that students must spend on campus."
Another unique feature of the program is the enhanced support services that are available to students. Two dedicated staff members—an academic advisor and an internship coordinator and career counselor—will provide the services. The goal is to enhance student scholastic achievement and career success.
A variety of options are available under the program, from short-term training in the Introduction to Windows Networking course to WCC certificates in Linux/Unix Systems or Java Advanced Programming. Exploratory courses are also offered for students with little or no computer experience. All credits earned may be applied toward a WCC associate degree.
To find out more visit IGNITE, call 734-677-5137 or email [email protected]
This product was funded by a grant awarded by the U.S. Department of Labor's Employment and Training Administration. The product was created by the grantee and does not necessarily reflect the official position of the U.S. Department of Labor. The Department of Labor makes no guarantees, warranties, or assurances of any kind, express or implied, with respect to such information, including any information on linked sites and including, but not limited to, accuracy of the information or its completeness, timeliness, usefulness, adequacy, continued availability, or ownership