November 8, 2018 Washtenaw Community College
Students who complete their first two years of general education classes at WCC before transferring to complete their bachelor's degree can save more than $17,000 compared to spending four years at a Michigan public four-year college or university.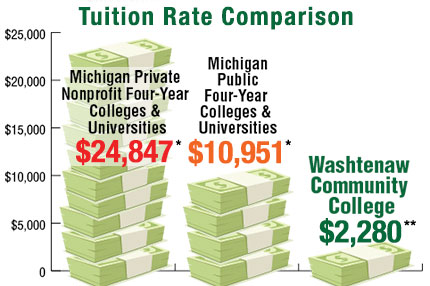 At $95 per credit hour, tuition costs at WCC area fraction of what you would pay at most four-year public colleges in Michigan. WCC also offers financial aid and scholarships to those who qualify.
Ready to register? Check out these resources:
Tags: 2018, ousearch_News_2018