Jing Bai Swanson, professional faculty in WCC's Business & Computer Technologies department, is part of an international group of college instructors that will present at the ACM Global Computing Education Conference (CompEd 2019) in Chengdu, China in May.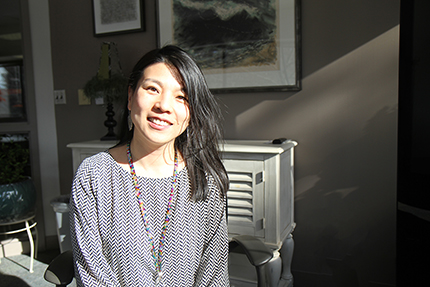 Bai Swanson recently received a travel grant to attend the conference, which is organized by the Association for Computed Machinery (ACM), the world's largest scientific and educational computing society.
In the months preceding the conference, Bai Swanson is working remotely with six other educators from the United States, United Kingdom and India to write a paper on peer instruction in computing courses. They will meet in person and present preliminary results at the conference.
"This is a great opportunity to collaborate with fellow instructors, not only from other colleges in the United States, but internationally," Bai Swanson said. "One of my teaching goals is to increase students' engagement and encourage active learning. I'm eager to learn the findings from this study and how it will benefit our students and our college."
If accepted, the instructors' final report will be published in the ACM Digital Library.
Bai Swanson joined WCC's faculty prior to the Winter 2018 semester after more than a decade as a developer in the college's Information Technology Services department. She teaches Java and Python programming.
Tags: Business and Computer Technologies, Jing Bai Swanson, ousearch_News_2019