When the Berlin Wall fell in November 1989, signaling the end of the Cold War, East German-born Elisabeth Thoburn was living in Michigan. She met an American exchange student a decade earlier, fell in love, was married and moved to the United States in 1985.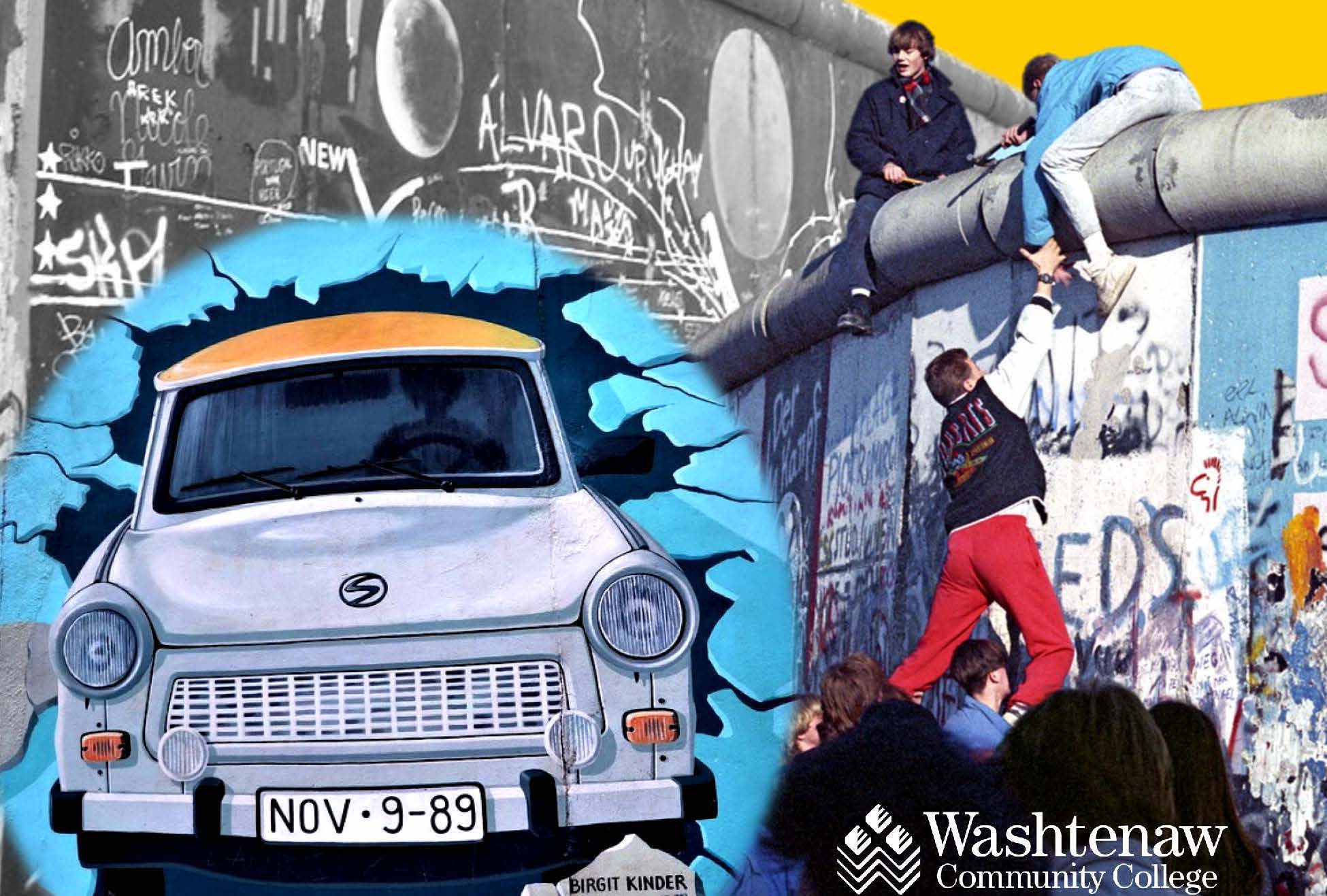 "That was a very difficult thing. I literally had to watch something on television that I wish I had been in the middle of," says the 25-year Washtenaw Community College faculty member. "I felt like I missed my own revolution, a revolution I had been waiting on for 25 years."
The subject matter remains important and personal to Thoburn, who is presenting a lecture titled, "The Walls That Fall & The Walls That Remain" to mark the 30th anniversary of the historic event. The lecture – which is free and open to the public – will be held at 7 p.m. on Wednesday, Nov. 6 in the college's Towsley Auditorium. No registration is necessary.
"This is a very personal lecture, very taxing. It goes into some unpleasant history and people I lost to the circumstances," said Thoburn, a WCC Humanities faculty member who was born in Halle and raised in Dresden, a city leveled during World War II. "It's an historical overview interspersed with personal experiences of growing up behind the Iron Curtain."
The lecture is described as a way to learn about the history of a divided post-war Europe and understand how this historical event and its impact is relevant today.
The event will include an art exhibit and refreshments and conclude with a question-and-answer session. The Towsley Auditorium is in the Morris Lawrence Building on WCC's main campus (see campus map).
Tags: Berlin Wall, Elisabeth Thoburn, Iron Curtain, ousearch_News_2019