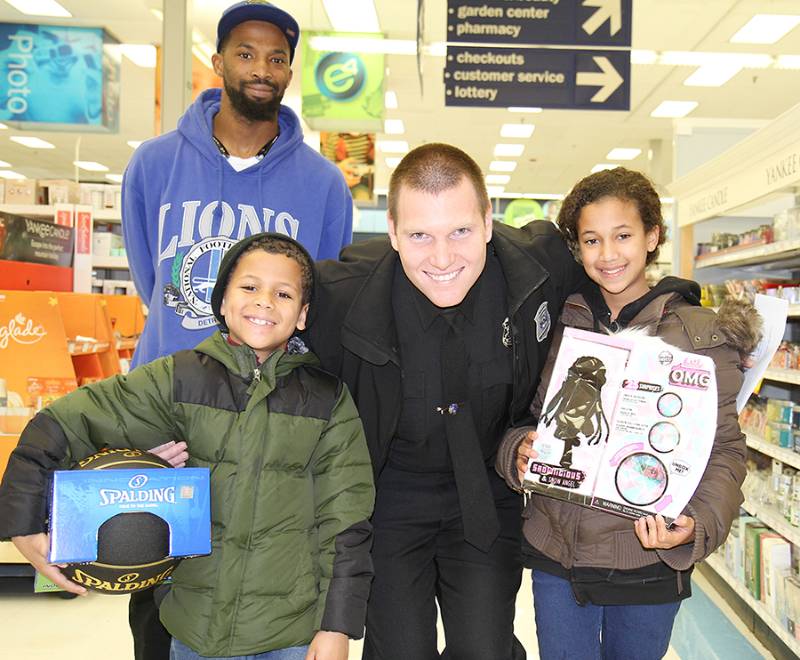 Washtenaw Community College Public Safety Department officer Cameron Bauer joined other local first responders at Thursday's annual "Shop with a Hero" program.
Bauer walked the aisles of the Meijer on Carpenter Road in Ypsilanti with 10-year-old Aaliyah Bradley and her 7-year-old brother, Jeremiah Vasquez, helping the Pittsfield Elementary School students pick out toys. Bauer also presented Aaliyah and Jeremiah with WCC swag bags.
"It was great to get out into the community, interact with some kids and buy them some toys," said Bauer, who joined WCC in October 2018 after previously serving with the Wayne State University Police Department.
Police officers, fire fighters and paramedics from multiple Washtenaw County agencies met with an estimated 120 children at Meijer locations on Carpenter Road in Ypsilanti and Ann Arbor-Saline Road in Ann Arbor.
Meijer donates gift cards for the event and Pittsfield Charter Township's Department of Public Safety organizes the first responder participants and works with local schools and churches to find area families that need assistance over the holidays.
WCC Deputy Chief Matthew Lige was involved with the program when he served as a lieutenant with the Ann Arbor Police Department and inquired about getting WCC's campus resource officers involved.
Tags: Cameron Bauer, Public Safety, Shop with a Hero, community involvement, ousearch_News_2019