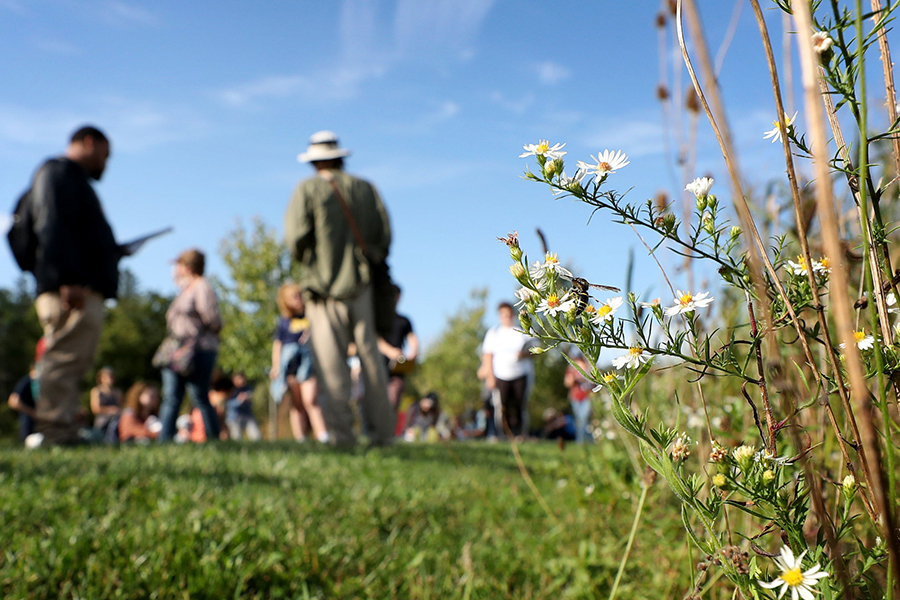 Washtenaw Community College is buzzing with excitement about its latest honor. The college was granted the Bee Campus USA designation by the Xerces Society earlier this month for its work improving landscapes for pollinators, such as bees.
WCC is one of three Bee Campus USA affiliates in Michigan and the 88th institution in the nation to receive the designation.
"Being a Bee Campus USA is our small part in educating our students about the importance of bees to the nation's food production," said WCC Bee Campus USA committee chair and librarian Sandy McCarthy. "Promoting the importance of bee pollination to food production starts with awareness."
To entice and nurture pollinators at WCC, the campus provides many bee-friendly flowers, a CORE garden, non-toxic fertilization and eradication techniques, as well as educational events about pollinators. In the fall, students were invited to attend a Natural Pollinators Walk to learn about pollinators and their ecosystems.
Earning the Bee Campus USA certification also bolsters WCC's pursuit of achieving sustainable practices. The college recently earned a bronze medal in Association for the Advancement of Sustainability in Higher Education's Sustainability Tracking, Assessment & Rating System. Additionally, the new status supports the CORE Garden, food forest, green spaces and the seed library on campus.
"The collaboration and collective planning between all the various departments on campus is incredible! We were able to combine all of the sustainability initiatives that committee members had been promoting individually, to achieve a larger goal and designation as a Bee Campus," said landscape and grounds manager Holly Herman.
WCC's Bee Campus USA committee members include: Landscape Planner Donna Reincke; Community Enrichment instructor Monica Milla; Washtenaw Technical Middle College teacher and CORE Garden director Eli Zemper; biology faculty Dave Wooten, PhD; biology faculty Emily Thompson, PhD; environmental science faculty Kimberly Hill-Edwards; Herman; and McCarthy.
Bee Campus USA is an initiative of the Xerces Society for Invertebrate Conservation, a nonprofit organization based in Portland, Oregon, with offices across the country. Pollinators like bumble bees, sweat bees, mason bees, honey bees, butterflies, moths, beetles, flies, hummingbirds and many others are responsible for the reproduction of almost ninety percent of the world's flowering plant species and one in every three bites of food we consume, according to the Xerces Society for Invertebrate Conservation.
"The program aspires to make people more PC—pollinator conscious, that is," said Scott Hoffman Black, Xerces' executive director. "If lots of individuals and communities begin planting native, pesticide-free flowering trees, shrubs and perennials, it will help to sustain many, many species of pollinators."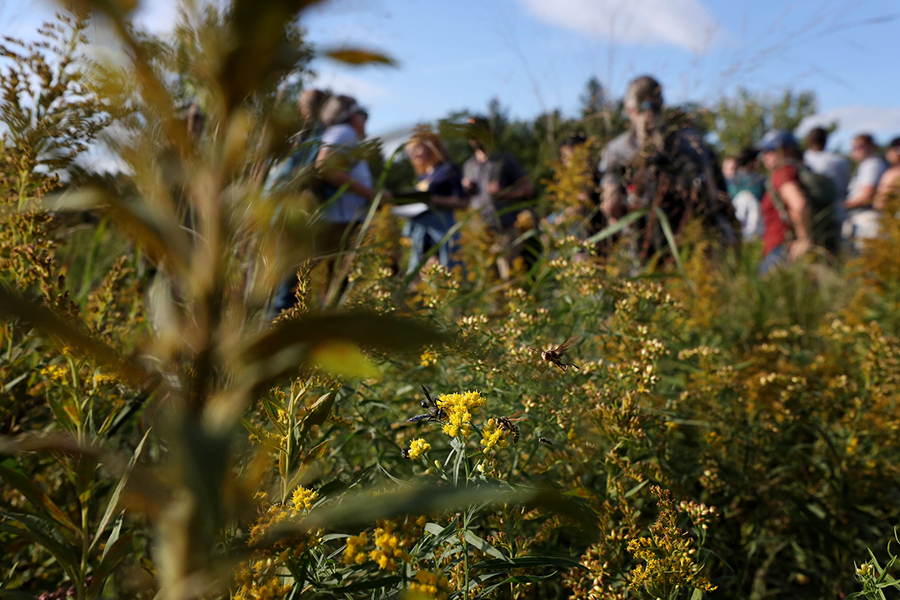 Tags: Award, Bee Campus USA, Campus, Keeping Up the Good Work, Sustainability, ousearch_News_2019