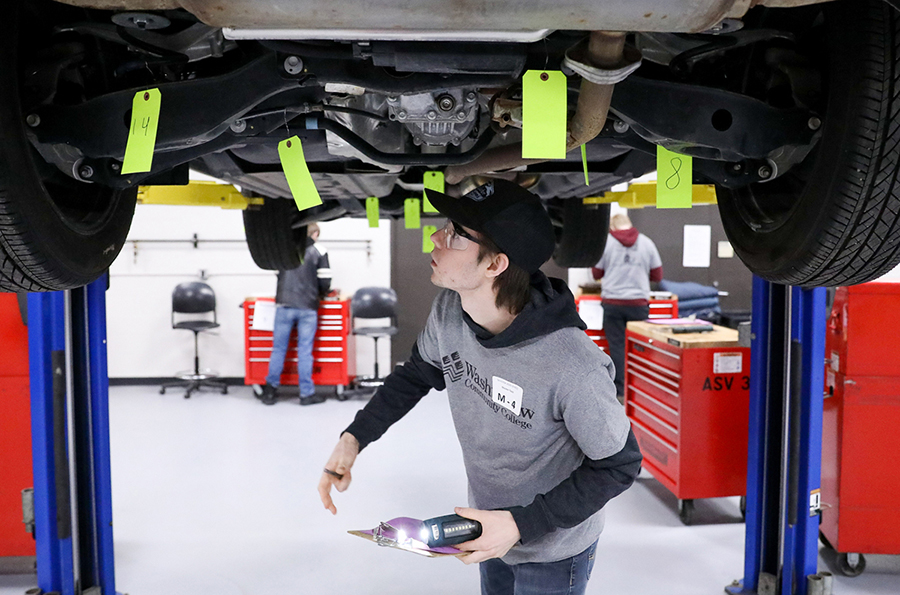 Sixty-one high school students from 13 area high schools vied for scholarships, prizes and a spot in the state finals at the 2020 Skills USA Automotive Technology regional competition held Friday at Washtenaw Community College.
Four different events were conducted in the labs inside the Occupational Education Building on the WCC campus, including New Car Prep, Brakes Technician, Electrical Technician and Master Technician.
RELATED: Photo gallery on Flickr
WCC offers scholarships to the top three finishers in the two advanced competitions, Electrical Technician and Mater Technician. Those top three finishers on Friday were:
Master Technician
1st: Liam Stanyer, Lake Orion High School
2nd: Jacob Gullet, Pinckney High School
3rd: Dan Coroen, Saline High School
Electrical Technician
1st: Patrick Pramov, Milford High School
2nd: Tyler Innis, Milford High School
3rd: John Hughes, Saline High School
First place winners receive two semesters worth of tuition and fees toward an applicable associate degree or certificate program, plus a $300 book allowance per semester; second place receives one semester of tuition and fees and a $300 book allowance; and third place receives six credits worth of tuition and fees and a $150 book allowance.
WCC is hosting a Skills USA welding regional this Friday.
Tags: Automotive Services, Scholarships, Skills USA, ousearch_News_2020