February 21, 2020 Rich Rezler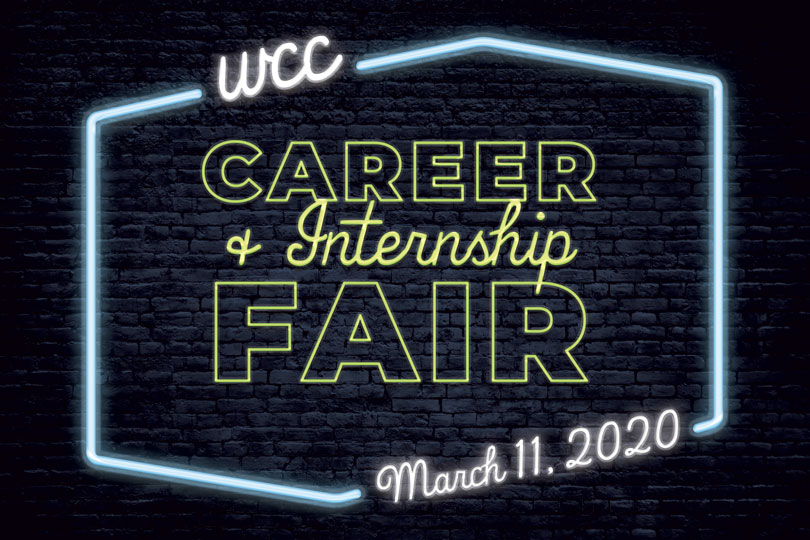 The Spring 2020 Career & Internship Fair at Washtenaw Community College is expected to include representatives from an estimated 80 employers, many looking to immediately fill current job opportunities. The event is free and open to the public.
Organized by WCC's Career Transitions department, the career fair will be held from 4 to 6 p.m. on Wednesday, March 11, in the Morris Lawrence Building on the college's Ann Arbor campus.
Pre-registration is requested at wccnet.edu/careerfair. A list of confirmed employers is also maintained at that website.
"We have a large list of regular partners that we work with who know we can provide them with qualified and motivated applicants, and we're always working to add more employers to the list," said Cheryl Harvey, Director of Career Transitions. "It's a great opportunity for our students and a great way to remind people in the community that we are here to serve them, as well."
The WCC Career Transitions department hosts a variety of events throughout the year. In addition to general career fairs in the spring and fall, the college hosts events for niche areas such as advanced manufacturing, business and health care.
---
Tags: Career Fair, Center for Career Success, ousearch_News_2020