April 21, 2020 Rich Rezler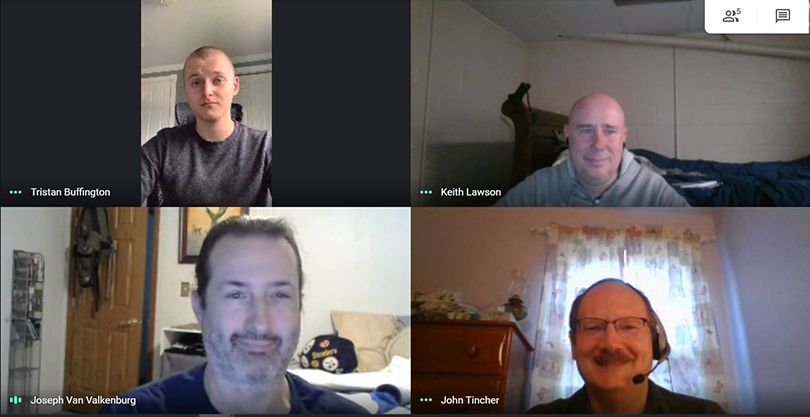 A group of Washtenaw Community College students finished 62nd out of 931 teams in the National Cyber League (NCL) Spring 2020 competition.
The WCC White Hat Society is a student-run organization led by president John Tincher with cybersecurity faculty member Cyndi Millns serving as the club advisor. Along with Tincher, team members in the NCL competition included Joe Van Valkenburg, Joe Zabawski, Alex Sabin, Keith Lawson, Keegan Holland and Tristan Buffington.
The biannual National Cyber League competition consists of a series of challenges that allows students to demonstrate their ability to identify hackers from forensic data, break into vulnerable websites, recover from ransomware attacks, and more.
Students compete in the NCL to build their skills, obtain scouting reports of their performance for hiring purposes, and to represent their school.
The WCC White Hat Society, which competes in other regional and national competitions throughout the year, typically meets at 6:30 p.m. on the second and fourth Thursday of the month. They continue to meet virtually during WCC's suspension of on-campus operations due to the COVID-19 outbreak. Email [email protected] for more information.
Tags: Awards, Student Activities, cybersecurity, ousearch_News_2020