June 3, 2020 Rich Rezler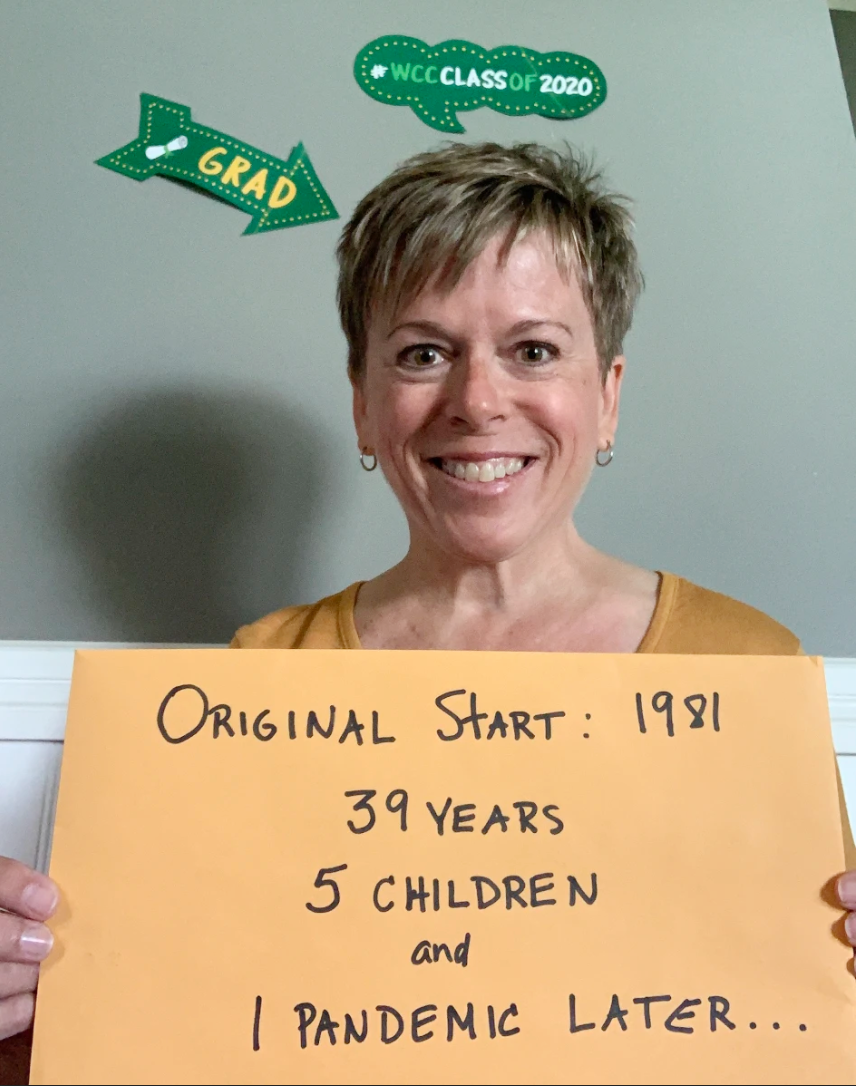 When Sandy Coward left the college she was attending in Ohio in 1983, she made a promise to her mother that she would finish her degree one day. And then, as Coward explains it, "life got in the way."
"I didn't go back, and I never really had a desire to go back until my kids were full-grown and my job as a full-time mom was basically done," says Coward, a 56-year-old resident of Britton. "Now that I've done it, it feels really good. I'm excited."
Others are excited about and proud of her accomplishments, as well, led by her five sons: Jordan, 28; Travis, 28; Michael, 26; Levi, 23; and Stephen, 21.
Coward enrolled at WCC in 2018 and completed the final requirement for an Occupational Studies Associate in Applied Science Degree this semester. She had saved what she thought would be her most challenging class for last. When the COVID-19 pandemic struck, the final two months of that math class were forced to move online.
"I thought, 'You have got to be kidding me!' When we moved online, we were just about to move into algebra, which I remembered absolutely nothing about from my high school days," Coward recalled with a laugh. "But my instructor (Angela Kenrick) was awesome and we got through it."
In the end, it was just one more minor obstacle that Coward overcame in her quest for a college degree that started back in 1981.
"As an older, non-traditional student — particularly as a woman in (skilled trades) classes — I was terrified when I first walked on campus," Coward said. "But I had so many great instructors who were so helpful, and met a lot of great people that helped me."
"Working and trying to maintain your family while taking classes at night … that's a really difficult thing to do," Coward said. "Kudos to everybody who's done it."
Kudos to you, Sandy!
Tags: Graduation, Non-Traditional Student, Occupational Studies, ousearch_News_2020