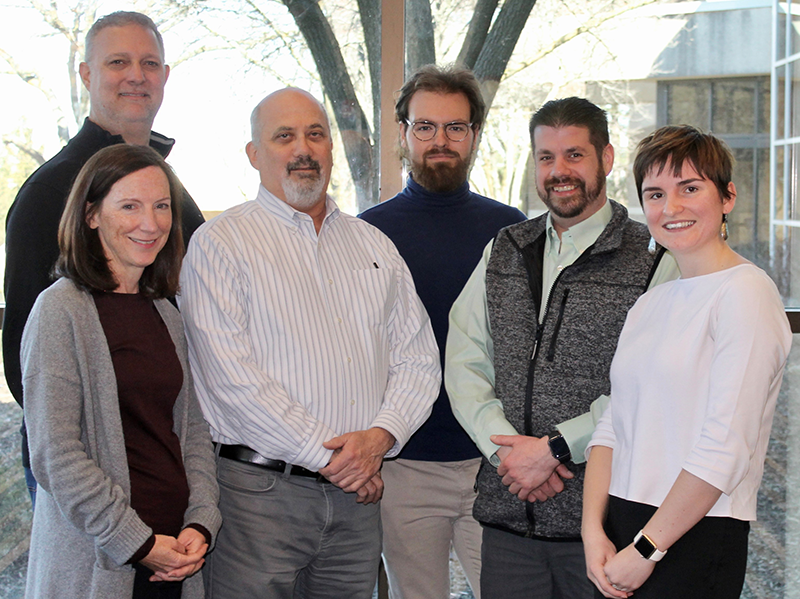 The Greater Washtenaw Region of the Small Business Development Center (SBDC) occupies a relatively small space on the Washtenaw Community College campus. But there's nothing small about its impact on local and regional businesses.
The business counseling and mentoring work that SBDC Regional Director Charlie Penner and his team perform day in and day out has been recognized by The Great Lakes Women's Business Council (WBC), which awarded them the 2020 Ambassador Award.
The Ambassador Award, according to a WBC release, "… is for members or community leaders who have given their time and talent tirelessly to support the members of our organization and the mission of the Great Lakes WBC. They have given generously to provide support, leadership, and offer sustainable resources to our members. With these qualities, they empower our members to succeed."
The Great Lakes WBC created videos profiles for each award winner, including individual members of the Greater Washtenaw SBDC staff. View them here:
"It was wonderful to be recognized by the WBC," Penner said. "We have been partners with them for some time now and it's nice to see we're still working together."
Penner said that the SBDC continues to encourage its clients, when appropriate, to go to WBC to obtain certification which can help them with obtaining seed money or loans for their businesses.
The Great Lakes WBC, founded in 1984, represents more than 1,400 certified woman's business enterprises, generating $8.6 billion in annual revenue and employing 48,000 U.S. workers.
The SBDC at WCC has been recognized as one of the statewide network's highest performing teams, providing more than 5,600 hours of business counseling to more than 800 small businesses, resulting in 57 business startups, 538 jobs created or retained and $42 million in capital formation.
Besides Washtenaw County, the region includes Hillsdale, Jackson, Lenawee, Livingston and Monroe counties.
Tags: Awards, SBDC, ousearch_News_2020, small business