October 14, 2020 Rich Rezler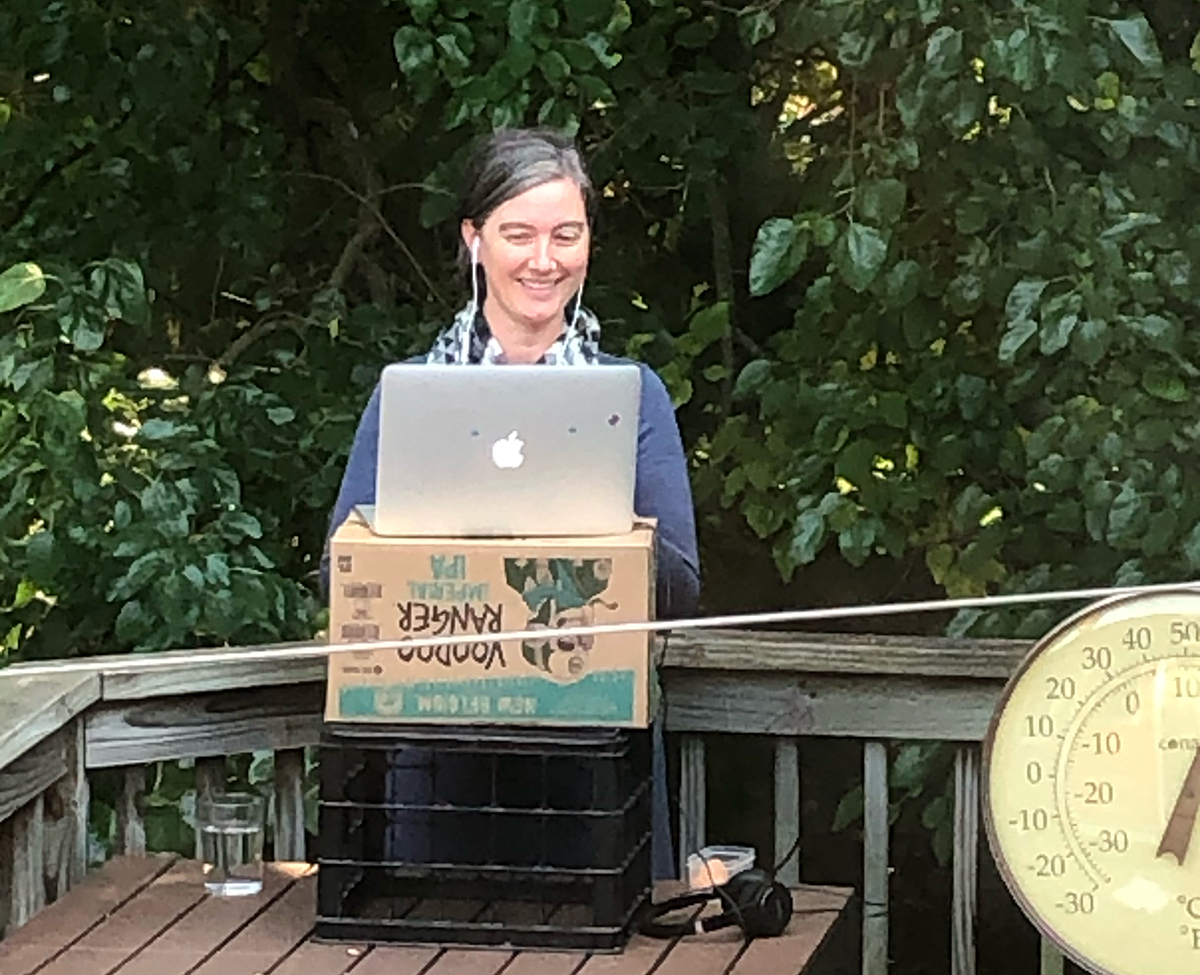 Mary Mullalond, WCC professional faculty member in the Department of English and College Readiness, was named 2020 Faculty of the Year by the National Organization for Student Success: Michigan Chapter (NOSSMi).
The award, presented during the organization's annual conference last week, recognizes activities that promote student success. Mullalond's work in faculty development, inclusive teaching and learning, and support for students and faculty during the COVID-19 pandemic were recognized.
Mullalond said she was honored to win the statewide award, but was most grateful for the effort behind the nomination process. Vice President for Instruction Dr. Kimberly Hurns and Dean of Humanities, Social and Behavioral Sciences Scott Britten were part of a cross-functional team that recommended Mullalond for the honor.
"My colleagues worked together to produce the nomination, so I see it as the college thanking me for the work I have done," Mullalond said. "It's also a great testament to the fact that WCC has some really great stuff going on and it makes a big difference for our students."
That nomination highlighted several of Mullalond's key accomplishments:
Changed the college's culture around intentional instructional planning for student success.
Championed considerations of equity and diversity in instruction planning
Collaboratively created the foundational process and guiding principles of the college's Teaching and Learning Center, the faculty's professional development organization on campus.
Created the Faculty Collaboration Lab, Part-Time Faculty Institute and New Part-Time Faculty Tours
Led the planning of instructional continuity and training in new technologies during the COVID-19 conversion to online delivery methods in March 2020.
Helped design the online presense of our Writing Center in response to the COVID-19 shutdown.
Created multiple online workshops and webinars focused on new instructional strategies, technologies and dismantling racism in the classroom.
Advised the newly-formed student LGBTQIA+ club.
In typical 2020 fashion, the NOSSMi annual conference was conducted virtually. Mullalond accepted the award via videoconference from her deck.
"At the beginning of the pandemic, the team of faculty that I work with developed a mantra to keep us focused on what really mattered: Connection, Simplicity and Flexibility," Mullalond said during her acceptance speech.
"It's so easy to get overwhelmed by all the Zooming and Jamboarding and everything. But when we slow down for a moment, take a deep breath and allow those three ideas – connection, simplicity, flexibility – to rise above the noise, a clear path emerges for the stronger teaching and greater student success."
Tags: Awards, December 2020, Faculty Profile, On The Record, Student Success, ousearch_News_2020, ousearch_News_On The Record