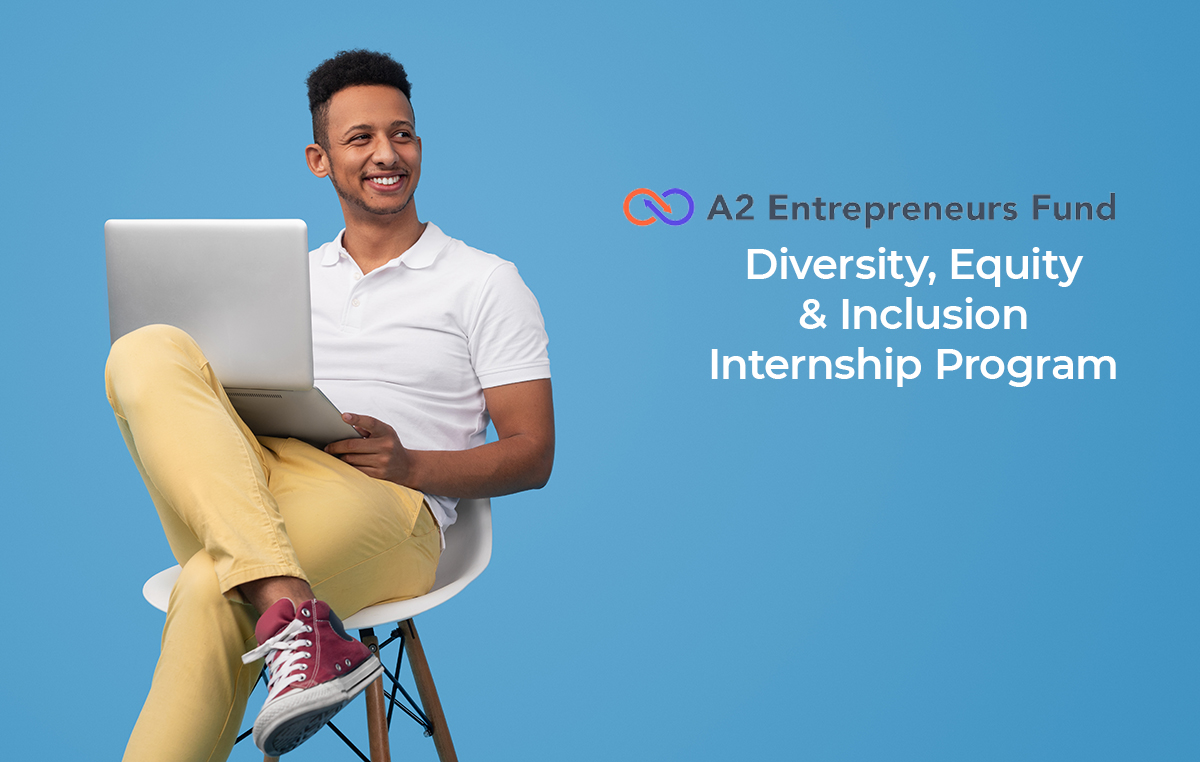 Washtenaw Community College and the Entrepreneurship Center at WCC are sponsoring a program that will provide underrepresented college students with paid internship opportunities with local tech startup companies and venture capital firms.
The Ann Arbor Entrepreneurs Fund's Diversity, Equity & Inclusion Internship Program will offer at least 14 paid, part-time, remote-based internships. Applications are being accepted now at www.a2entrepreneursfund.org.
"WCC and the Entrepreneurship Center are proud to sponsor the new DEI Initiative through the Ann Arbor Entrepreneurs Fund, to help prepare students for work in the technology industry and open doors to careers, entrepreneurial endeavors and access to the industry as a whole," said WCC Vice President for Instruction Dr. Kimberly Hurns.
Ann Arbor Entrepreneurs Fund Director Trista Van Tine called the program the culmination of the collective action of local colleges, community organizations and numerous tech company and VC leaders across Washtenaw County.
"We started building this program in May, as a collaborative response to the racial injustice that was happening across the country and our amazing local entrepreneurial community quickly rallied to offer opportunities that we hope play a role in creating a more equitable future for the next generation of leaders," Van Tine said.
According to a release, the program invites applications from college students who meet the following criteria:
Open to individuals of color, individuals from underrepresented groups, or PELL GRANT eligible students.
Students must be 18 years old by the start of internship employment (February 1, 2021).
Currently enrolled and in good standing with a Washtenaw County or surrounding area college/university.
Reside in Washtenaw County or the surrounding area.
Commitment to showing up for work and participating in peer groups and mentorship through the full duration of the program (2-6 months).
Provide 1 letter of recommendation.
Answer the question "Why are you interested in working for a startup company or venture capital investment firm? What do you hope to achieve by participating in this internship program?" (no more than 300 words).
Participating companies include Censys, Duo Security, eLab VC, FreightRoll, InfoReady, Larky, Mercury Fund VC, NewFoundry, Refraction.ai, RXA, Sight Machine, Strata Oncology, Wisely and WorkIt Health.
A selection committee will review all student applications. Those chosen to move forward in the program will be contacted in late December 2020.
Tags: December 2020, Diversity, Internship, On The Record, community involvement, ousearch_News_2020, ousearch_News_On The Record