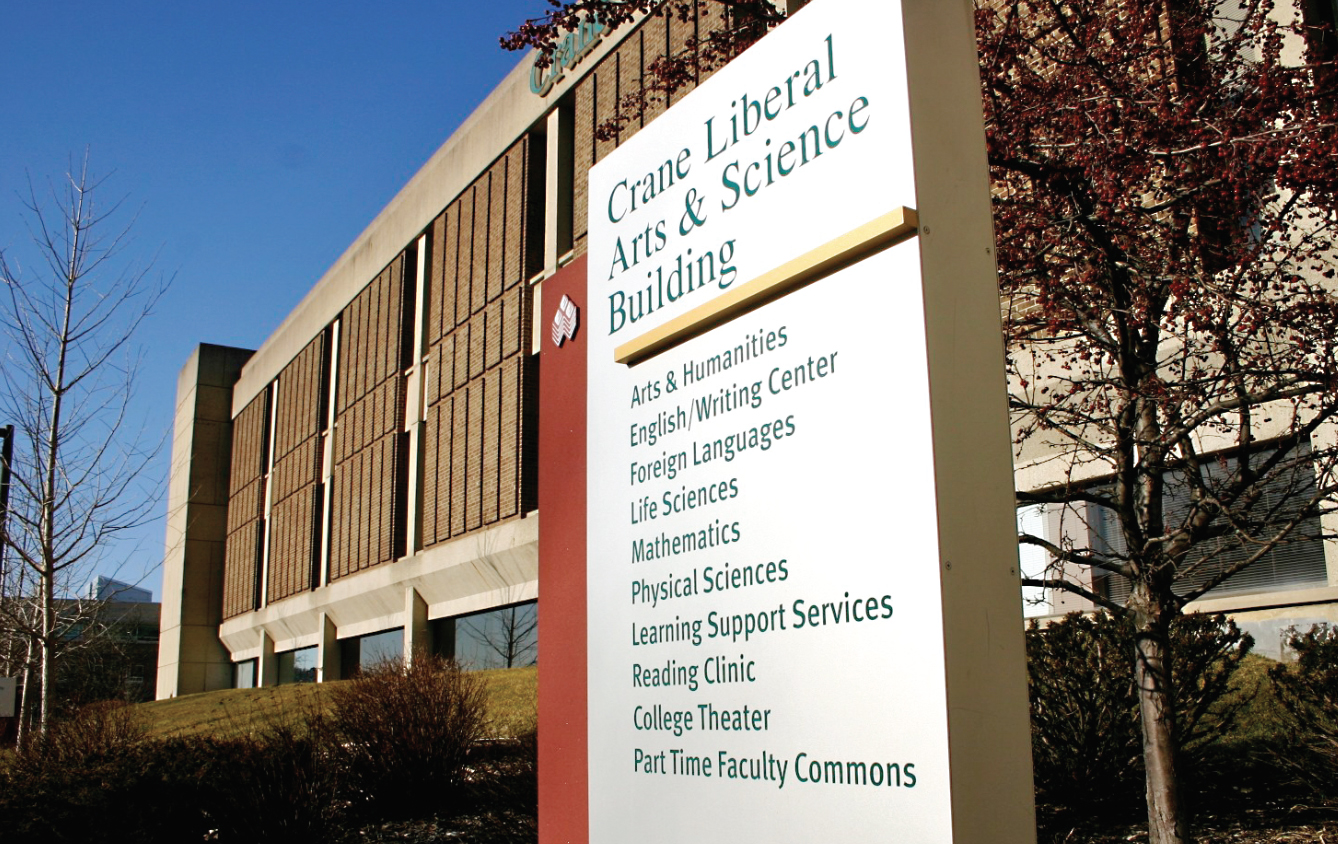 Because the importance of a strong liberal arts education is sometimes underestimated, a group of faculty members at Washtenaw Community College has been hard at work designing methods and strategies to make the liberal arts more relevant in today's tech-heavy world.
"We're pushing back at the perception that liberal arts classes focus on learning about information that you'll never use in the workplace," said Communications faculty member Dena Blair. "Everything that you learn in liberal arts translates directly into any job or career pathway."
Specifically, Blair and her colleagues, members of the Liberal Arts Innovation Group, have introduced techniques that will inform students of the skill sets they will need when they either transfer to a four-year institution or look for a job.
Goals of the group are:
1) Articulate and promote the connection between study in the liberal arts and workplace success among internal and external stakeholders.
2) Develop pathways, curriculum, programming and classroom practices that capitalize on the connection between study in the liberal arts and workplace success.
3) Collaborate with stakeholders to create bridge opportunities between study in the liberal arts at WCC and the world of work on and beyond campus.
In so many ways, the journey to a rewarding and meaningful career path starts with writing. And the team has a message for prospective students: "We have the classes and we have the support you will need to become better writers," said Hava Levitt-Phillips, an English/Writing faculty member.
"The liberal arts is where you learn to write, where you learn to communicate and work with people from all walks of life," she continued. "Liberal arts courses train you to build consensus across conflicting positions, to build the relationships that make work groups effective."
Besides Blair and Levitt-Phillips, others on the team include Bonnie Tew, Communications; Kimberly Jones, English/Writing; Katie Williams, Instructional Coordinator, Humanities, Social and Behavioral Sciences; and Scott Britten, Dean of Humanities, Social and Behavioral Sciences.
"We know that business leaders want students who not only can write but also can interact as members of a team," Blair said.
Both Blair and Levitt-Phillips stressed that employers are also seeking students who are problem solvers, who are able to sort through myriad information and make sense of it all, especially in the age of social media overload.
So, faculty are tweaking syllabi to add information about job-ready skills and how the reading and writing assignments are relevant in today's world.
And it goes beyond reading and writing. Blair and Levitt-Phillips pointed out that employers want employees with broader communications skills.
"At a sales meeting, can you stand up and deliver a presentation?" Blair said, noting the importance of taking a basic public speaking course.
Soon, the team hopes to introduce certificates within the college's General Studies associate degree program that could open the door to a job interview.
Also, a goal of the team is to introduce mentors from the business world who would be available for class presentations, sharing their real-life experiences.
Given the pandemic, these mentor visits could take the form of a video presentation or a virtual meeting.
Blair and Levitt-Phillips said the Liberal Arts initiative is ongoing. More specific strategies and innovations will be announced during the upcoming Winter 2021 semester.
Tags: December 2020, Faculty Profile, Liberal Arts Innovation Group, On The Record, liberal arts, ousearch_News_2020, ousearch_News_On The Record