January 18, 2021 Rich Rezler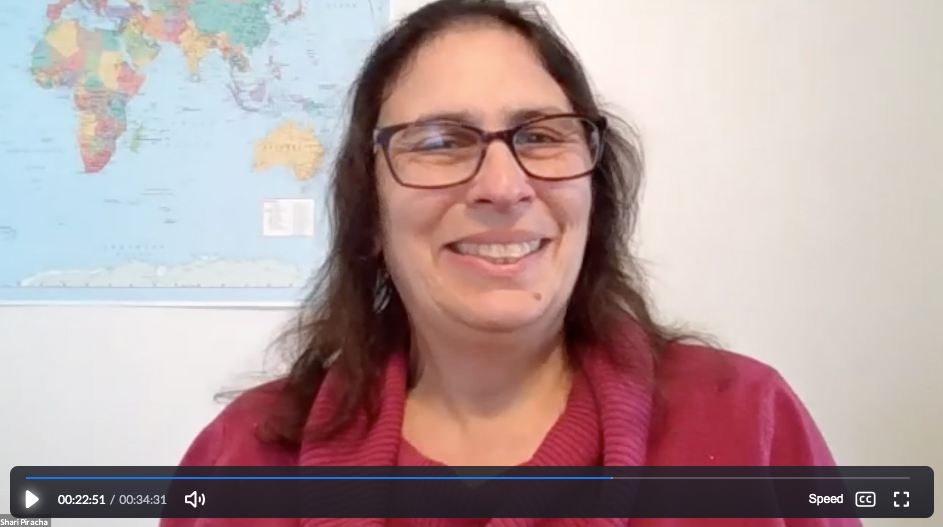 Washtenaw Community College awarded its Equity in Action Awards during a virtual observance of Martin Luther King Jr. Day. This year's honorees include Student Services staff member Shari Piracha and a cross-functional team that organizes the college's Human Library.
The Equity in Action Awards were introduced in 2020 as a way to recognize individuals, teams and community partners that exemplify the WCC Board of Trustees Policy on Access, Success and Equity for Diverse People that mandates the college "promotes a climate of access, success and equity for persons from different racial, ethnic and cultural groups, age levels, religions, sexes, gender identities and expressions, sexual orientations, physical capacities, learning abilities and income levels."
WCC Vice President for Instruction Dr. Kimberly Hurns introduced the award winners during the Thursday, Jan. 14 event.
"We really have had a challenging year, but I think many of us have learned a lot this past year about equity, what equity looks like and how it plays out in our society," Hurns said. "We should all be very proud of the actions that we've taken this year to be more thoughtful, to be more human in how we treat one another."
Piracha was nominated for an Equity in Action award for the way she listens to, assists and advocates for WCC students. "By listening and spending the time needed with individual students, you help them identify the problems and solutions as well as coaching them to advocate for themselves," Hurns said. "Even during our months of virtual operation, your adaptive and friendly support have been a constant for our students. Your heartfelt connections with students help them understand that they belong at WCC and can be successful."
The core of the award-winning Human Library team includes Baily Library librarians Molly Ledermann and Bethany Kennedy and Communications faculty Claire Sparklin, although Hurns noted the entire library staff plays a significant role in the event. A Human Library gathers diverse people willing to be "checked out" for a time so others can learn from them. The aim is to challenge stereotypes and prejudices through dialogue.
"As the world becomes more diverse, the powerful social change that the Human Library makes in our learning community is important," Hurns said. "It has become a remarkable space for growth and understanding. … Martin Luther King Jr. grounded his work for all humanity and the purpose of the Human Library, as well as the way it has been collaboratively executed at WCC, makes it powerful and impactful to our community."
The college's annual MLK Day observance was held virtually this year. It included remarks from President Dr. Rose B. Bellanca and featured two WCC students – Lawrence Wilson and Joshua Harris – as guest speakers. While the college typically brings in guest speakers from the community for the event, Hurns said the organizing committee thought it was important to hear the voices of our students this year.
"As we think about what we need to do as a nation to move forward, it is going to require us to listen to the youth and their perspectives," Hurns said. "Even in the darkest of moments, their hope is refreshing and needed."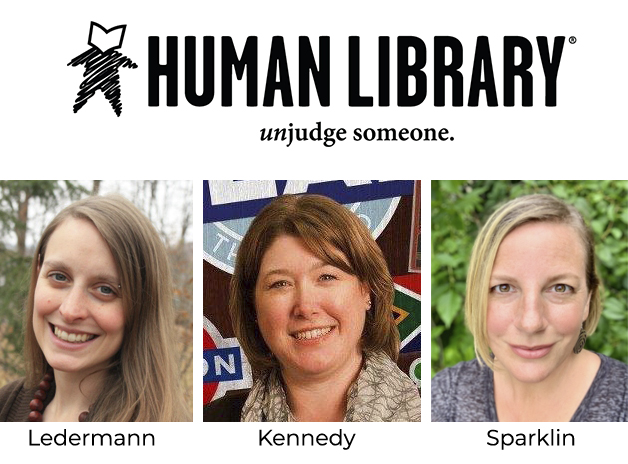 Tags: Awards, Equity in Action, MLK Day, ousearch_News_2021