March 24, 2021 Rich Rezler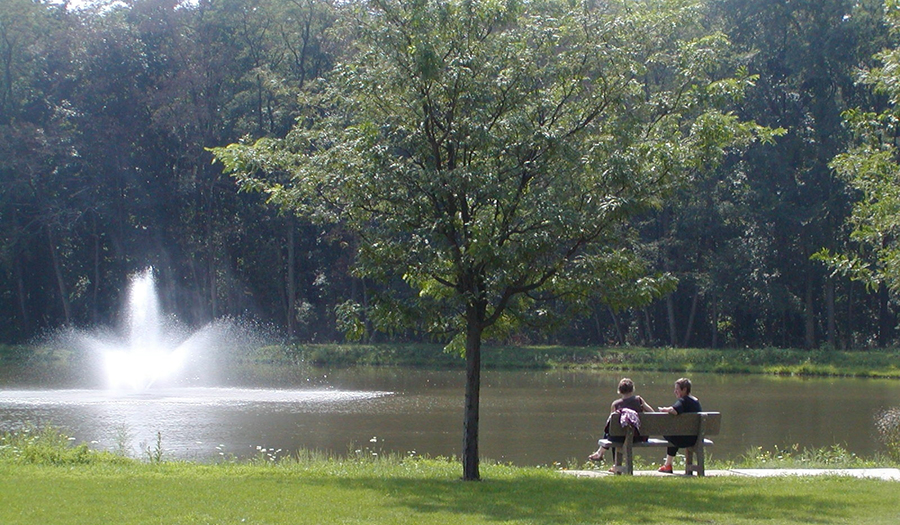 For the fifth consecutive year, Washtenaw Community College has been honored with Tree Campus Higher Education recognition from the Arbor Day Foundation for its commitment to effective urban forest management.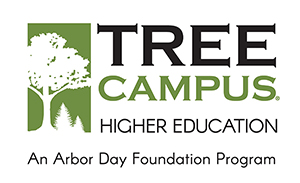 "Although 2020 was very challenging in all aspects of managing the WCC campus and facilities, we have a strong commitment to protect and maintain our urban forest," said WCC Landscape and Grounds Maintenance Manager Holly Herman. "We are very excited to have earned Tree Campus Higher Education designation for the fifth consecutive year and plan to continue proper tree care, student and community education, and good urban forest management."
Formerly called Tree Campus USA, the Tree Campus Higher Education program honors colleges and universities for effective campus forest management and for engaging staff and students in conservation goals.
WCC achieved the title by meeting Tree Campus Higher Education's five standards, which include maintaining a tree advisory committee, a campus tree-care plan, dedicated annual expenditures for its campus tree program, an Arbor Day observance and student service-learning project.
Herman noted that in previous years, WCC has led tree walks, demonstrated tree planting instruction and coordinated invasive species removal on campus as part of the service learning standard. Limited to virtual events during the pandemic, WCC Facilities Management produced a Virtual Fall Tree Tour video (below) with the help of the college's Media Services department to highlight a sample of the interesting trees and great fall color on campus.



In all, Facilities Management inventories and maintains approximately 1,600 trees across the WCC campus. That total doesn't include the hundreds of trees in natural forest areas located outside the campus' 147 acres of maintained grounds.
"Tree Campuses and their students set examples for not only their student bodies but the surrounding communities showcasing how trees create a healthier environment," said Dan Lambe, president of the Arbor Day Foundation. "Because of Washtenaw Community College's participation, air will be purer, water cleaner and students and faculty will be surrounded by the shade and beauty trees provide."
A formal presentation of the 2020 awards will be made at ISA Michigan's 2021 Tree City USA Virtual Awards and Education event on April 14. Currently there are 403 campuses across the United States with this recognition.
Tags: April 2021, Awards, Facilities Management, On The Record, Tree Campus Higher Education, Tree Campus USA, ousearch_News_2021