June 18, 2021 Rich Rezler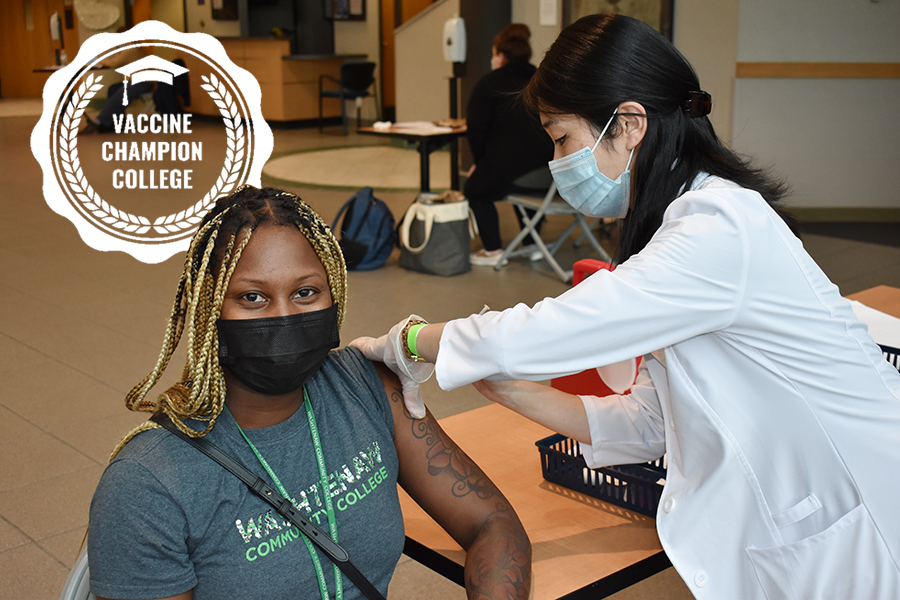 Joining higher education institutions from across the nation, Washtenaw Community College is participating in the COVID-19 College Vaccine Challenge, a joint initiative of the White House and U.S. Department of Education to help end the pandemic.
The challenge is part of a push to vaccinate as many Americans as possible against COVID-19. President Joe Biden's goal is to have at least 70 percent of eligible Americans partially vaccinated by July 4. As of June 15, an estimated 52.5 percent have received at least one dose.
"We are committed to a safe return to our campus for the start of the new academic year and vaccines are the best way to get back to the face-to-face relationships that we want to have with our students," said WCC President Dr. Rose B. Bellanca. "We are excited to join this important effort to keep us all safe and healthy."
WCC was previously engaged in work to reduce the spread of COVID-19 with its #MaskUp #VaxUp public education campaign and by hosting vaccination clinics for faculty, staff and on-campus students earlier this summer. Now that vaccines are readily available, the college continues to share details about how students, faculty and staff can get vaccinated.
Hundreds of colleges and universities across the United States, including 35 in Michigan, have already signed up for the challenge.
"The College Vaccine Challenge is a terrific way for all postsecondary institutions to engage students, faculty and staff in an effort to keep their communities safe," said U.S. Secretary of Education Miguel Cardona. "I encourage every college and university to take this pledge and get creative in becoming Vaccine Champion Colleges. We must all work together to beat this pandemic and put the focus back on students' educational careers that will put them on the path to success."