August 4, 2021 WCC Communications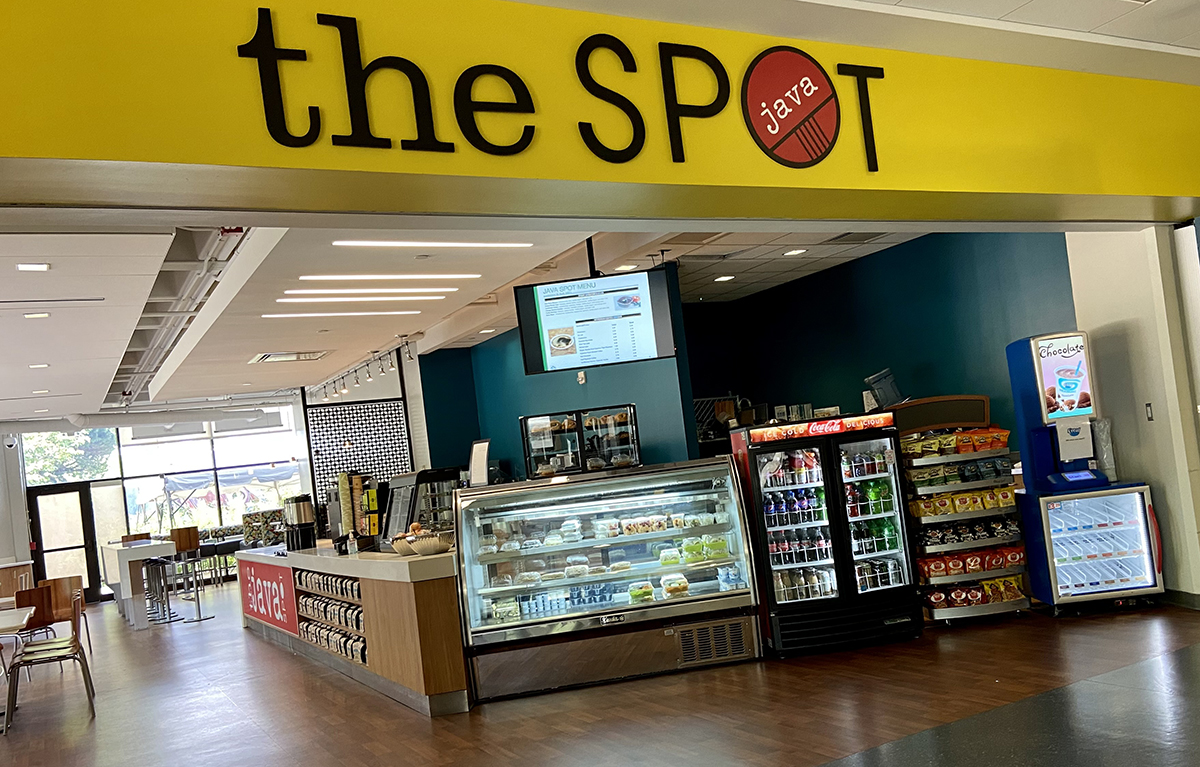 Washtenaw Community College has a new dining partner, Creative Dining Services, providing food service on the first floor of the Student Center.
Creative Dining, a Michigan-based company, serves many colleges and universities and WCC is excited to have them on campus to serve our community. For the last couple of months, Creative Dining and the college have partnered to create a new food service program while maintaining a safe and clean environment; delicious, high-quality food options at an affordable price; and excellent customer service.
Java Spot is open now from 7:30 a.m. to 3:30 p.m. on Mondays through Thursdays. As student volume picks up on campus, a new deli station (replacing Subway) and the Grille (including some favorite guest restaurants) will return.
Some highlights of the new partnership between Creative Dining and WCC:
An Emphasis on Local Partners
Some of our new flavors and options sourced locally include:
Coffee and espresso locally roasted by Hyperion Coffee (Ypsilanti)
Fresh bagels delivered daily from Bagel Fragel (Ann Arbor)
Matty J's (Saline) fresh baked bread
Better Made Chips (Detroit) and Great Lakes Chips (Traverse City)
Sushi Kabar and Earthen Jar (returning September 1)
Fresh Made Options Prepared Daily
Breakfast sandwiches on a buttery, flaky croissant
The breakfast burrito is back
House made salads and wraps
Made-fresh-daily paninis (combos with chips and a drink for $5.95)
Fresh cut fruit cups and sides
Sweet Streets desserts and cookies
Made-to-order real fruit smoothies
Commitment to Sustainability
WCC and Creative Dining are committed to establishing a food service program that promotes sustainability. Some of these initiatives include source reduction of resources, responsible food sourcing, Green Seal Certified cleaning products, as well as a comprehensive recycling and composting program in conjunction with WCC's recycling team.
Affordability
Creative Dining and the college are dedicated to offering high-quality food at a reasonable price. We strive to always have a meal – an entrée, side and drink – in the $5 to $6 price range.
Mobile Ordering
A new mobile ordering app will be available soon for those of you on-the-go or looking for a more contactless process. The app will allow you to place an order, prepay for the order and set a designated pick-up time.
Tags: Campus News, Food Services