November 5, 2021 Fran LeFort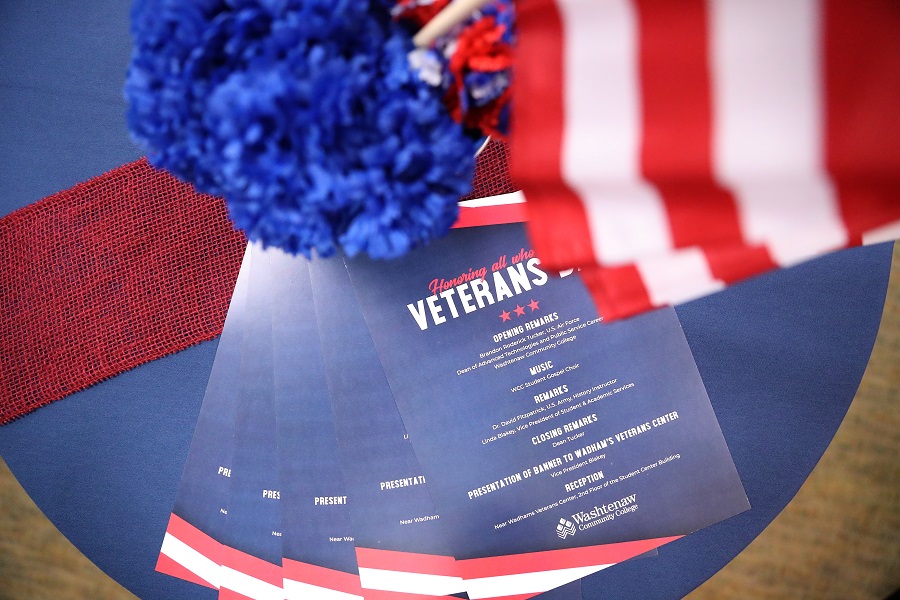 Washtenaw Community College (WCC) will honor America's heroes during its annual Veterans Day celebration Thursday, Nov. 11.
The public is invited to the 7 a.m. flag-raising in front of the Student Center building at the main entrance of campus, 4800 E. Huron River Dr., and the 10:30 a.m. ceremony on the second floor of the Student Center near the Wadhams Veterans Center.
The 10:30 a.m. event will include a special presentation of an American flag flown during a 2020 mission over Iraq and will be livestreamed for viewing from other locations.
Nearly 500 veteran students are enrolled at WCC, and the college offers comprehensive support services to veterans and their families. The Wadhams Veterans Center was again this year named by the Michigan Veteran Affairs Agency as a Gold-Level veteran-friendly school and is recognized by the Veterans Administration for following the Principles of Excellence guidelines for educational institutions receiving federal funding.
Current students who are veterans of the U.S. military branches will lead the sunrise flag-raising and speak at the ceremony.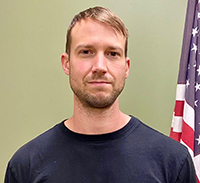 Carter Hower (right), one of the speakers, served 10 years in the U.S. Army in various roles, including machine gunner, team leader and squad leader.
Originally from Maryland, this is Hower's first semester at WCC, where he plans to study pre-engineering and transfer to the University of Michigan to complete a bachelor's degree in mechanical engineering.
"I always wanted as a kid to join the military. I loved doing my job and always thought, 'There is no better job in the world than serving your country and protecting,'" says Hower, who was deployed to Afghanistan, Kuwait and Poland.