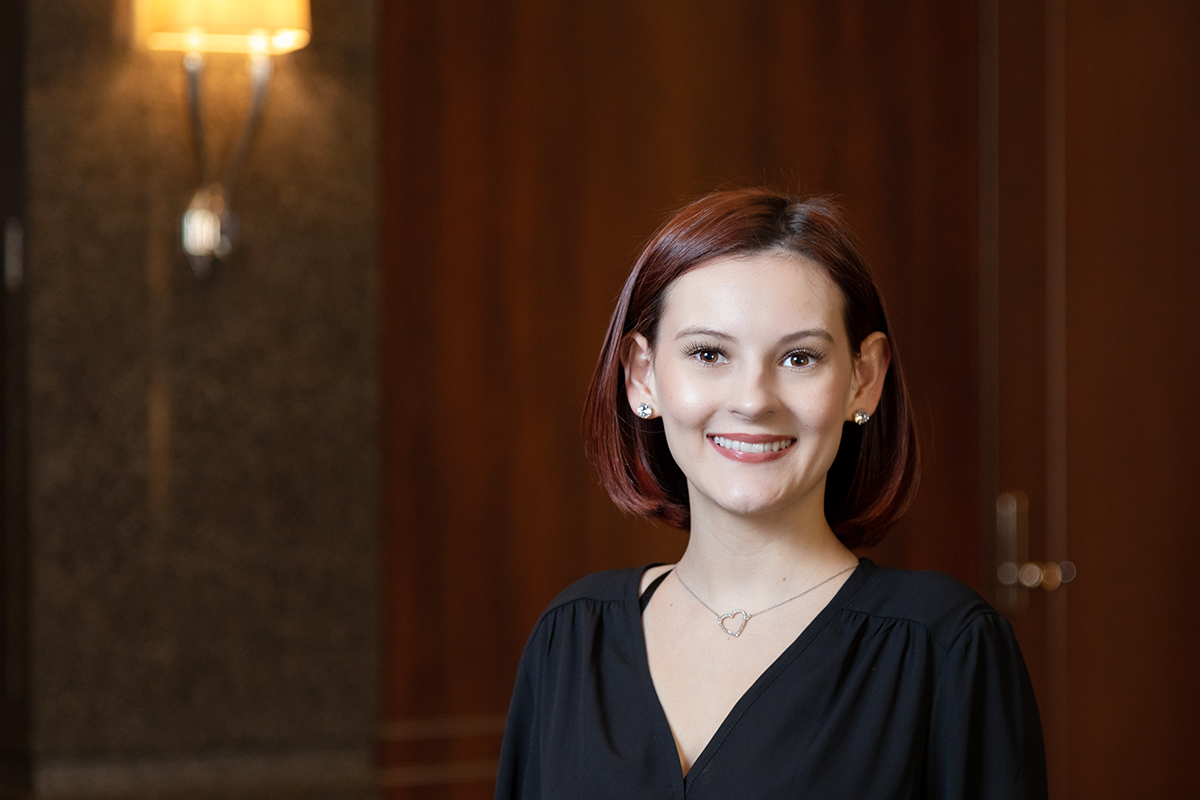 A common concern of parents is their children's screen time. But is it a bad thing if that screen time places a child on a noble career path?
Alexandra La Vallee grew up infatuated with the "Law & Order" franchise of television dramas and says those shows helped cultivate her life goals.
"At some point I realized that all of the people on these shows had jobs that normal people could go out and get, and those are actual careers," La Vallee, 22, said. "I can have a job where I can find justice for people who otherwise wouldn't be able to get justice for themselves.
"Giving victims and survivors a voice is so incredibly important."
Childhood fantasy turned into a legitimate quest after La Vallee graduated from Dexter High School in 2018 and enrolled in the Criminal Justice program at Washtenaw Community College.
She's following a 3+1 program that allows her to complete three years' worth of classes (94 credits) at WCC's low tuition rate before completing an additional year (30 credits) at Eastern Michigan University to earn a bachelor's degree in Criminology and Criminal Justice.
After that? Maybe the police academy. Maybe law school. Maybe both.
"I've thought about law school, but I'm also very interested in starting out in police work," said La Vallee. "If I'm still desiring a career in the courtroom, I could have that experience under my belt in law school."
La Vallee will have some courtroom experience under that belt, as well. She's currently participating in an internship with the Office of Washtenaw County Public Defenders that's described as attracting "the best and brightest students from law schools and colleges throughout the country."
"When I got the email that I was accepted into the program, at first I thought it was just a joke!" La Vallee recalls. "I'm only a month in, but I've already learned so much and met so many people."
La Vallee is assigned to assist a particular public defender and has committed to logging 100 hours of service during the five-month internship, along with being a full-time student and working a part-time job.
"Being able to connect with clients is quite an incredible experience. I've been able to step back and watch their case unfold, but then to call them and hear the relief in their voice if I give them good news is very rewarding and fulfilling," La Vallee said. "I've never experienced something like that before.
"It's like being on a real-life 'Law & Order,' which I never thought would happen … but here it is!"
Finding herself on a promising path to her desired career, La Vallee says she's exceeding even her own expectations after a less-than-stellar academic performance in high school.
"To be honest, I didn't think I could ever be successful in college," La Vallee said. "But I started out at WCC and the more classes I took, the better grades I was getting and the more motivated I felt."
Tags: Criminal Justice, Internship, March 2022, On The Record, Student Profile