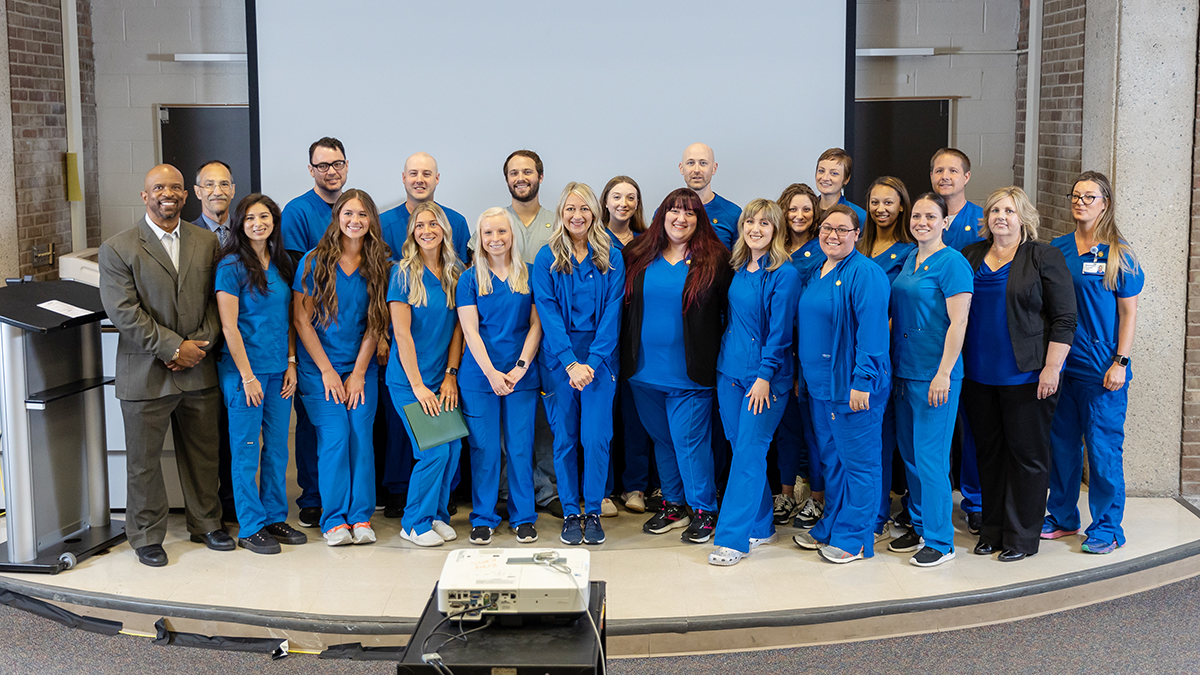 The graduation season at Washtenaw Community College continued on Sunday, June 12 when 20 members of the college's Radiography program participated in a pinning ceremony.
Family and friends of the graduates gathered in College Theater in the Crane Liberal Arts Building to celebrate the graduates. Imaging Sciences Program Director William Nelson offered the opening remarks and the presentation of certificates, faculty member James Skufis announced the class award winners and assisted in the pinning process with clinical coordinator Erin Hammond, who also provided closing remarks.
RELATED: See photo gallery from the event
The Radiography faculty noted that the Class of 2022 will forever be remembered as a resilient and adaptable group that learned in the most unique circumstances and thrived.
Three of the 20 graduated with high honors (3.8+ GPA) and nine others with honors (3.5-3.79 GPA). Students who earned their Associate of Applied Science in Radiography Associate Degree include:
Elizabeth Birchmeier*
David Chesser*
Hannah Goebel*
Brandon Hepner*
Danielle Hession
James Hester**
Jennifer Home
Bailey Ish
Hailey Kraft*
Erin McNear*
Rebecca Menard**
Katelynn Rupnow^
Kathleen Salas**
Jeremy Simpson
Summer Skiff*
Ashley Starr
Stacy Thompson
Michelle Wilkins*
Mark Wise**
Jaelyn Woods*
* - honors graduate; ** - high honors graduate; ^ - also earned General Studies associate degree
Class award winners
JRCERT Excellence Award: Summer Skiff
Perfect Clinical Attendance: Stacy Thompson
Academic Excellence in Radiography: Elizabeth Birchmeier, Kathleen Salas
Outstanding Clinical Performance: James Hester, Rebecca Menard
Outstanding Student: Elizabeth Birchmeier, Michelle Wilkins, Mark Wise
Tags: Class of 2022, Graduation, Radiography