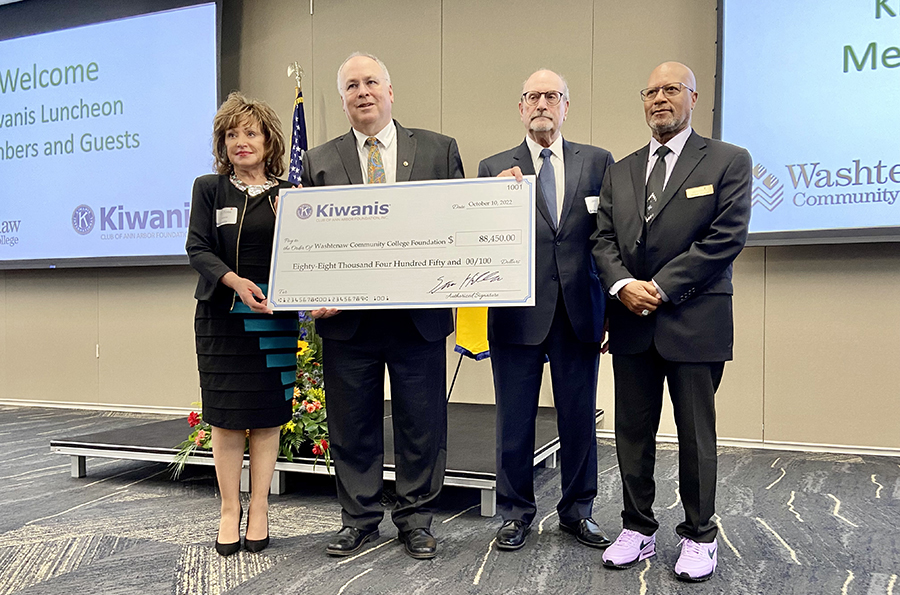 As evidence of the good work its contributions are having on the community continues to grow, so does the amount of the annual donation the Kiwanis Club of Ann Arbor makes to the WCC Foundation to fund student scholarships.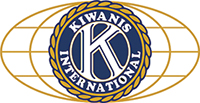 This year, the philanthropic organization raised $88,450 to put toward the Kiwanis Scholarships at Washtenaw Community College. Each scholarship covers tuition and books for one full academic year for full-time student recipients and has an approximate value of $3,500 per year.
Seventy-three students have received the scholarships to date, with more to be added this academic year. Students can keep the scholarship for up to three years if they maintain a 2.0 GPA and stay on pace for completion.
"We've been so happy with the results of our scholarship," said Daniel Burroughs, a member of the Scholarship Committee at the Kiwanis Club of Ann Arbor. "We get an annual report that tells us how students that receive a Kiwanis Scholarship are doing, and there has been excellent academic results from all the kids.
"Our goal is to get students through college without accumulating a mountain of debt, and to do so in a shorter time than they would have otherwise."
WCC Associate Vice President of College Advancement Tina Kashat Casoli, who oversees the WCC Foundation, says the donation is accomplishing exactly that.
"The Kiwanis Club of Ann Arbor has been awarding college scholarships to local students since the early 1990s and that commitment has undoubtedly changed individual lives and improved our community as a whole," Casoli said.
"Since the Kiwanis designated the WCC Foundation as the sole recipient of its entire scholarship budget four years ago, we've been very honored to be administrator for those funds that have such a positive impact."
Although there's been some tough economic times since the Kiwanis Club of Ann Arbor made its initial donation of $70,000 to the WCC Foundation in 2018, the organization's contributions have increased each year since.
Burroughs said approximately one-quarter of the funds are raised at the Kiwanis Thrift Sale, which offers in-store shopping at 100 N. Staebler Road in Ann Arbor. The store is off Jackson Road, one mile west of Zeeb and is open Fridays and Saturdays (except some holidays) from 9 a.m. to 1 p.m.
The remaining funds come directly from approximately 70 individual donations from Kiwanis members, volunteers and other individuals.
Burroughs said money raised at the Kiwanis Thrift Sale declined during the pandemic, but the total donation went up thanks to the generosity of individual donors.
"And it's not due to us pestering people," Burroughs said with a laugh. "Our members and volunteers see the positivity of the program and they want to participate. This wouldn't happen without the participation of many, many people in Kiwanis Club of Ann Arbor and their generous attitudes."
For more information about the Kiwanis Club of Ann Arbor, visit a2kiwanisfoundation.org. For information about donating items to the thrift sale, email [email protected]. For furniture pick-up service, call 734-665-0450.
---
To learn more about creating a scholarship at WCC in your name, contact Tina Kashat Casoli at [email protected] or 734-973-3663.
Tags: Kiwanis Club of Ann Arbor, Scholarships, WCC Foundation