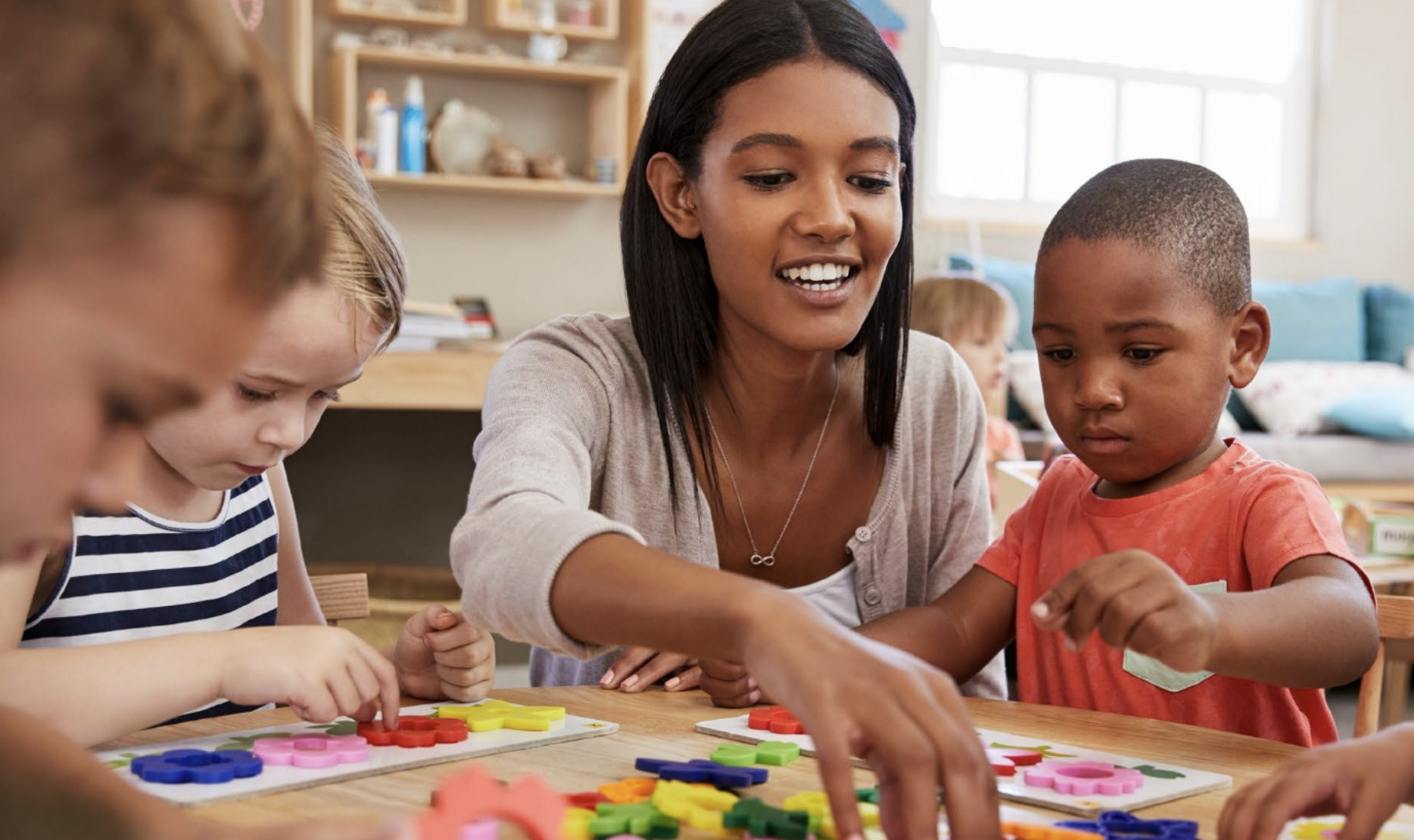 The Michigan Association for the Education of Young Children and Washtenaw Community College are partnering to bring high-quality Child Development Associate (CDA) credential training to meet the needs of early care and education providers in Southeast Michigan.
The registration process is available online.
A mandatory CDA practicum meeting/orientation will be held from 6-7:30 p.m. on Wednesday, Jan. 4 in Room 129 of the Occupational Education Building on the WCC campus (see map/directions).
The program begins at the onset of WCC's Winter 2023 semester, which starts Monday, Jan. 9, with classes running through April 29. Fall semester classes will run from August 28 through December 16.
Classes offer:
Weekly, online classes facilitated by WCC faculty member.
The 120 hours required by the Council for Professional Recognition while earning 10 college credits (ECD 122 in the Winter 2023 semester and ECD 123 in Fall 2023 semester) that will apply toward a Child Development Associate Degree.
240 hours practicum experience in a child care program (ECD 132 in Winter 2023 and ECD 133 in Fall 2023) with coaching by a WCC Faculty member
T.E.A.C.H. scholarships cover most or all of the cost for the college credits, books and the CDA credential fee for eligible participants
Participants in the CDA training program must first apply to become students at WCC and apply for a T.E.A.C.H. Early Childhood Michigan scholarship prior to attending.
The WCC application can be found at wccnet.edu/apply and must be completed no later than January 3, 2023. Set up your student ID, transfer credits to WCC, establish your academic levels and complete an orientation either virtually or in-person.
Submit your T.E.A.C.H. scholarship application at www.miaeyc.org and select "Associate Degree/CDA Training" for scholarship type. Applicants must submit a financial aid application at www.fafsa.gov prior to applying for a scholarship. Contact T.E.A.C.H. for information about the application process and scholarship eligibility at [email protected] or 866-648-3224, ext. 312.
CONTACTS
CDA Course Questions: Beth Marshall, Department Co-Chair, [email protected]
Academic Advising: Call 734-677-5102 and make an appointment with Niki Lee. You must speak with Niki before registering for classes.
WCC Application Support: WCC Admissions Office, 734-973-3543
T.E.A.C.H. Scholarship Support: [email protected] or 866-648-3224. ext. 305
WCC Financial Aid Office: 734-973-3523
Additional information about the CDA classes can be found online. There is a tab in the upper right corner: CDA Classes.
This project is supported by funding provided from the Michigan Department of Education utilizing American Rescue Plan Act (ARPA) funding, from the Office of Child Care, Administration for Children and Families, U.S. Department of Health and Human Services.
Tags: Child Development, Community enrichment, community involvement