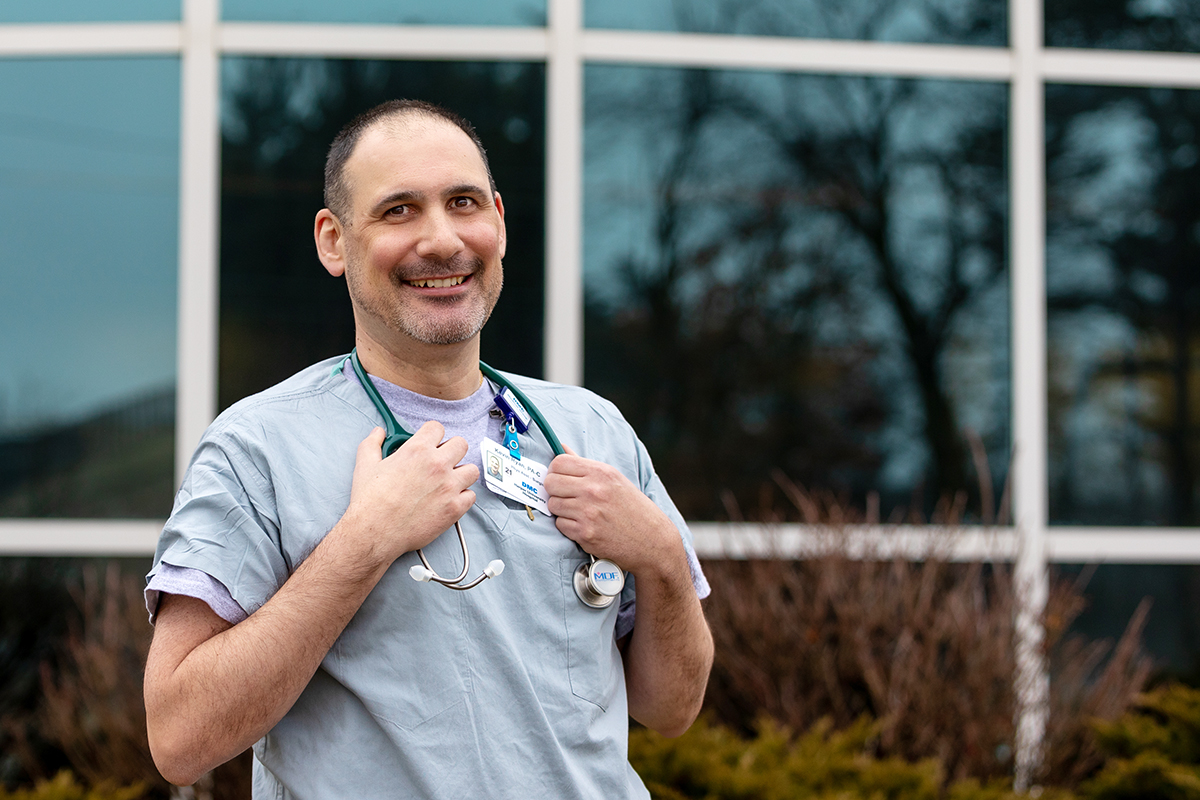 Kevin Ryan was 35 years old when his employer announced it was closing its doors after 174 years in business. His choices were simple: Find another job in what was a dying industry or make a dramatic change.
He chose change. And he chose Washtenaw Community College to help make it happen.
Ryan had long harbored a "what if" attitude about the medical profession, wishing he had pursued that field the first time he went through higher education.
So when he made the decision to pursue a career as a Physician Assistant, he needed to circle back and supplement his liberal arts-focused bachelor's degree with more science and healthcare-related learning before applying to PA schools.
Completing those pre-requisites at a four-year university would have been a challenge for the father of two young girls.
"Without WCC in the county, my family and I could not have afforded to return to school and take so much coursework in such a short period, and so close to home," the Pittsfield Township resident said.
Ryan compiled more than 50 credits at WCC before being accepted into and graduating with honors from Wayne State University's top-ranked program in Michigan with a Master of Science in PA Studies.
He's worked as a PA in orthopedic surgery since 2016.
"Once I was in PA school, I saw how I was just as prepared as 4.0-GPA classmates who were once pre-med students or had science-based bachelor's degrees from prestigious four-year universities," Ryan said.
Ryan credits WCC's faculty and advisors for preparing him for the rigors of PA school.
"The value students get at WCC in terms of tuition cost to quality of teaching cannot be overstated. Not only are they friendly and approachable, but they have impressive resumes and offer the same quality as being at a four-year college," Ryan said.
"I had phenomenal instructors who made difficult or brand-new subject matter easy and fun to learn."
With various reports stating that up to one-third of U.S. workers under the age of 40 are considering changing careers, Ryan is the first to point out that WCC is a place to do just that.
"If other non-traditional students are out there and weighing WCC versus other options in their return to college, I would note how frequently I was told to take my prerequisites at a four-year school to be considered competitive," he says. "I saved a considerable amount of time and money by taking classes at WCC and couldn't have been more successful in my transition."
Tags: Alumni Profile, March 2022, On The Record