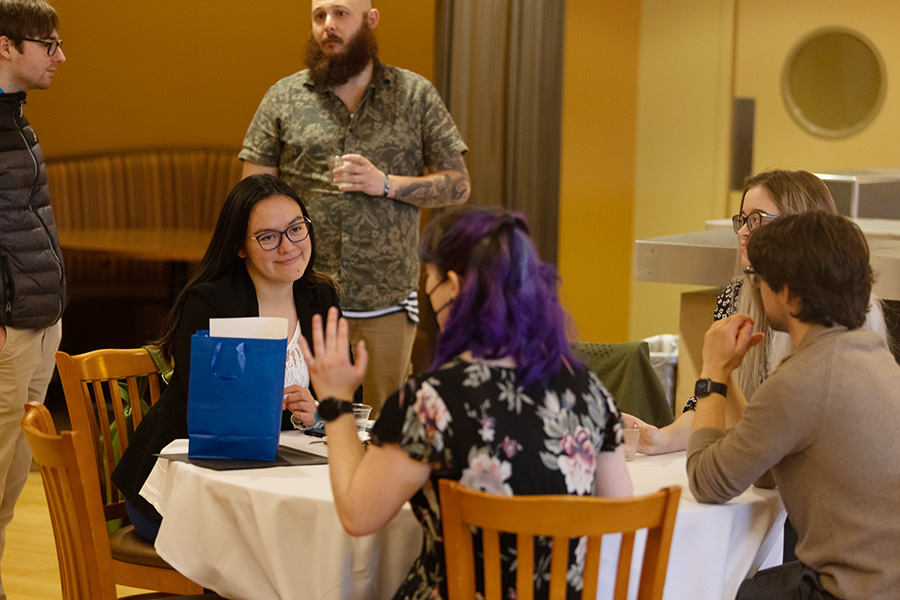 Washtenaw Community College directed the spotlight at a cohort of students this week, celebrating their success at the college and the next steps in their academic journey.
Twelve WCC students who were part of the college's STEM Scholar program were honored at today's STEM Scholars Transfer Celebration, which is held twice each year, in December and April. The students gathered with family, friends, faculty and staff to celebrate their upcoming graduation from WCC and to share their future academic plans.
Eight of the students are transferring to the University of Michigan this fall, including Sarah Altaweel, Shane Brown, Andrius Galvanauskas, Zoe Garguilo, Michael Gharbeigh, Sara Haycox, Leylan Kazi and Benjamin Mathias. Reggie Williams will attend Western Michigan University, Hartej Singh is enrolled at Concordia University-Ann Arbor while the brother-and-sister duo of Shije and Yusif Shahin are still finalizing their future plans.
The STEM Scholars program was created in 2018 to encourage, support and facilitate success for students interested in STEM (science, technology, engineering and math) careers and seeking advanced degrees in STEM disciplines. The program offers comprehensive social, academic and financial opportunities.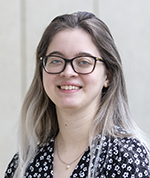 Haycox (right), an Ypsilanti native who plans to continue studying computer engineering at U-M, said STEM Scholars gave her the skills to build a community of support.
"They really prepared me for networking," she said. "My first semester at WCC I kept to myself, which made it hard to connect with others who are passionate about the same things I am. These connections could last a lifetime, especially if we're going into the same fields. It's important to support each other."
Haycox said the smaller class sizes at WCC fostered a strong learning environment and she's confident moving forward now.
"My experience here has been great," she said. "Finding programs and clubs like the STEM Scholars and Phi Theta Kappa have helped me tremendously to stay on track. Having a group of people there to encourage each other to not give up has been really great for me."
Susan Dentel, WCC's Life Sciences Department Chair and the STEM Scholars coordinator, said it's an honor to celebrate this cohort because of the hard work they've invested in their college journey.
"The first part of education is often fraught with self-doubt and trial and error as students develop self-confidence, skills and knowledge," she said. "They have achieved a milestone and our STEM community celebrates this achievement. We are proud to see these students go on and be successful in the next stage of their academic journey."
Tags: Class of 2023, Graduation, STEM Scholars Program, Student Success, Transfer