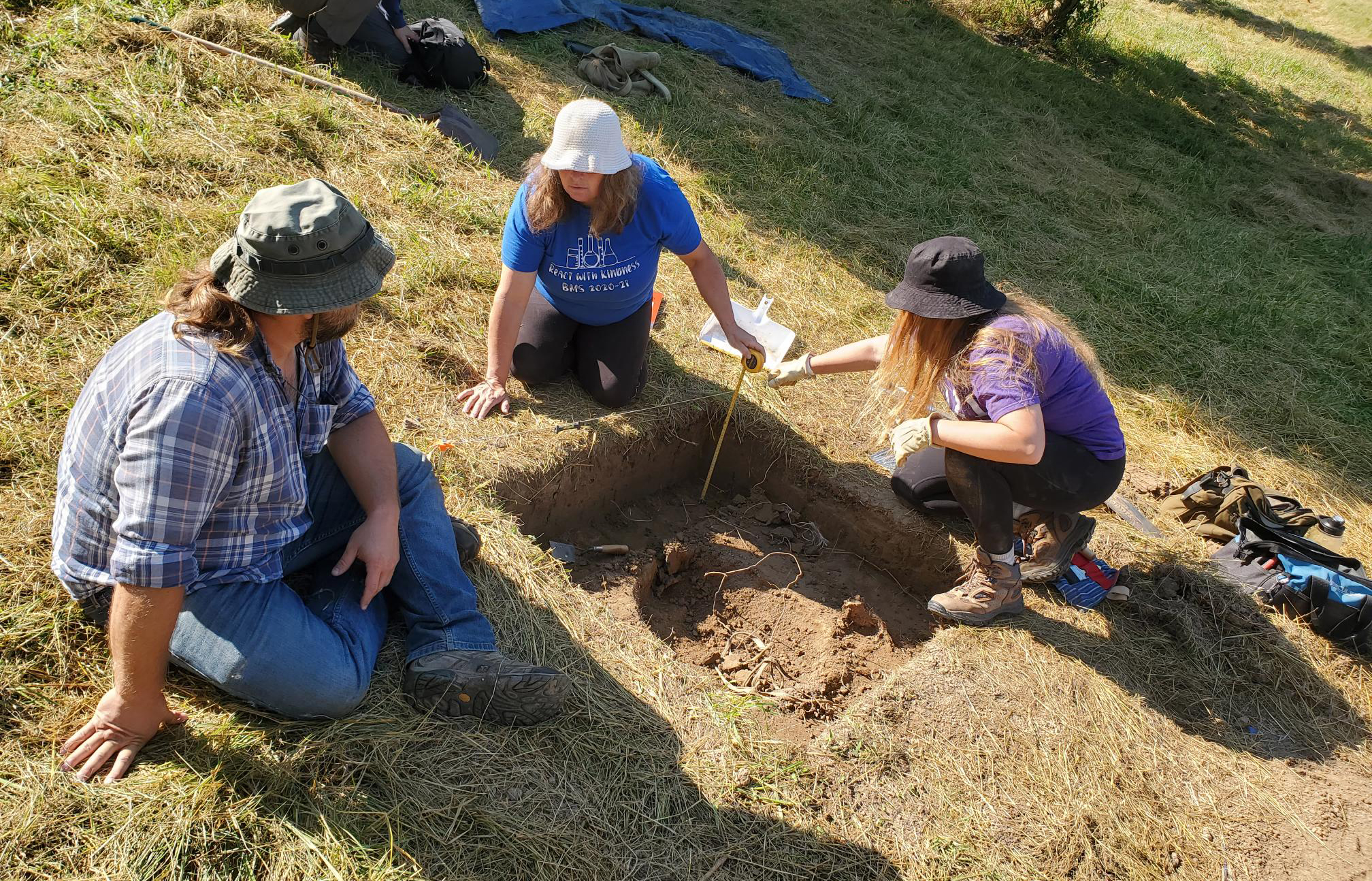 Washtenaw Community College is bringing back a unique summer class that also offers volunteer opportunities for local residents interested in archaeology and anthropology.
Archaeological Field Methods provides hands-on instruction in archaeological survey, excavation and artifact analysis provided by professional archaeologists – all right on the WCC campus.
A first-of-its-kind archaeological survey and dig on campus last summer revealed some clues about previous activity in the area. The project continues during the Summer 2023 semester, with the first class scheduled for Friday, May 12.
Those interested in taking the full class can register for Archaeological Field Methods (ANT 250), an accelerated three-credit class that meets from 8 a.m. to 4:55 p.m. on Fridays from May 12 through June 23.
Community volunteers may participate free of charge every other Friday, beginning May 19, and on Saturdays June 3 and June 17. Those interested in volunteering should contact instructor Julia R. Joblinski at [email protected].
"One of the research goals of this project is to focus on archaeology of the recent past, and last summer we found a lot of 'newer' artifacts, such as children's toys, glass bottles and ceramics dating back to the 1930s-60s," Joblinski said. "But we have also found older material, such as chipped stone debitage from the manufacturing of stone tools and square nails."
One of the main goals of the course is to prepare students for entry-level work in the cultural resource management industry. It's also an excellent base for students who are pursuing other career paths in archaeology.
"We're beginning with fieldwork and laboratory methods, but we will also get students and volunteers hands-on experience with site interpretation, report writing, background and historical research, and the laws that are integral to archaeological work in the United States," Joblinski said.
The 295-acre WCC campus sits between East Huron River Drive and Clark Road, just south of the Huron River. Students will work on an unforested section near East Huron River Drive.
The archeological survey includes shovel digging small holes in a grid pattern to determine the distribution of artifacts and potential next steps in further excavation. Findings will be processed and analyzed in WCC's science laboratories.
---
For help enrolling and registering for classes, contact the Student Welcome Center.
Tags: Archaeology, Archaeology Field Experience, Campus Events, Campus News