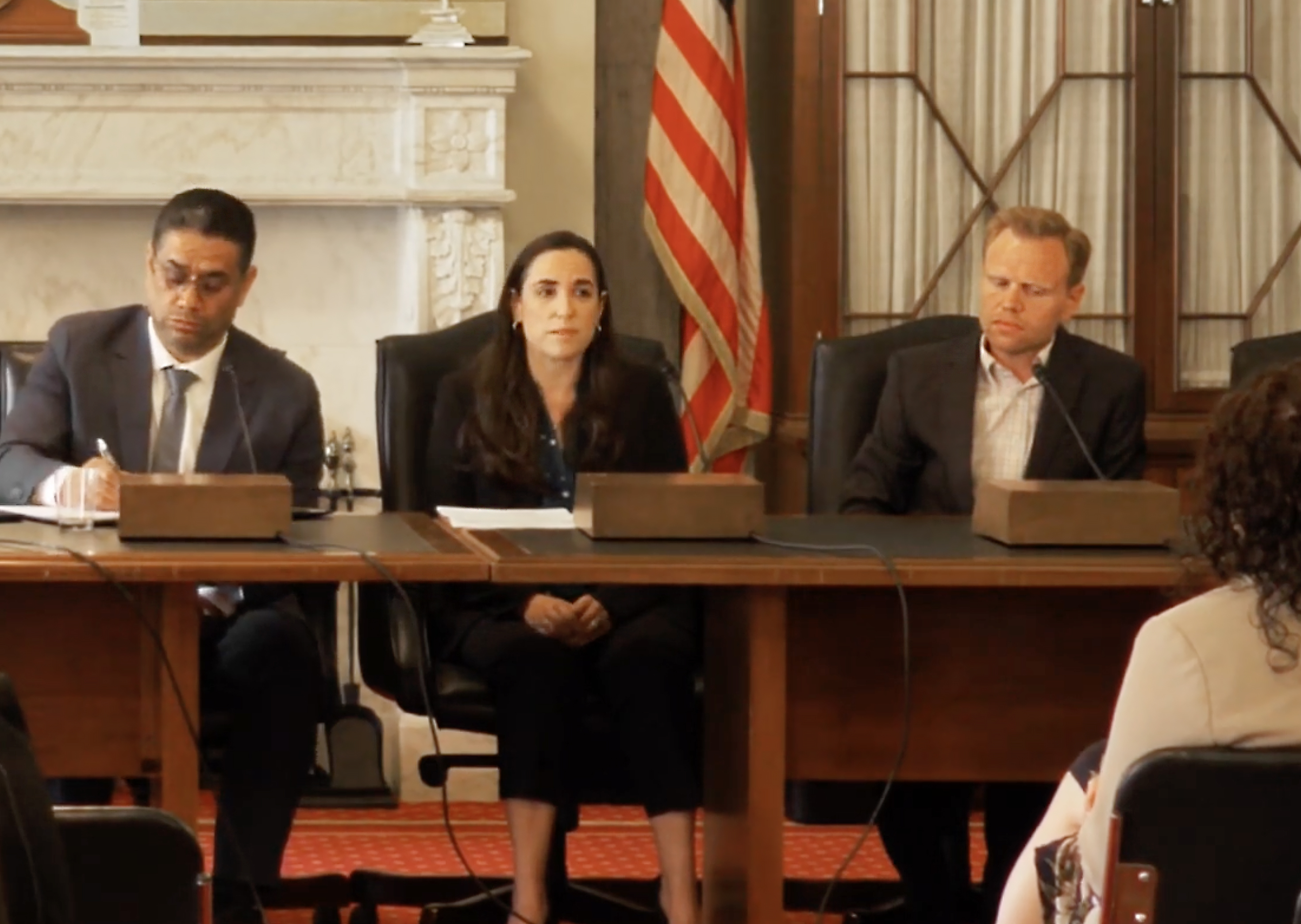 Washtenaw Community College employee Marisol Adelmann recently traveled to Washington D.C. to participate in a legislative briefing in support of adult education.
The briefing was sponsored by Senators Jack Reed (D-RI) and Todd Young (R-IN) and hosted by the Coalition on Adult Basic Education (COABE), which represents more than 79,000 educators working with millions of adult learners nationwide.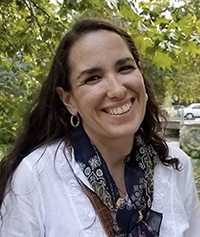 Adelmann is the Coordinator of Enrollment, Assessment and Retention for the WCC Adult Transitions Pathways Program, which offers in-person and virtual GED and English-as-a-Second-Language classes with teacher-led instruction. She is also serving as a COABE State Advocate for Adult Education Fellow, representing Michigan in 2023.
The legislative briefing, entitled "Adult Education: The Hidden Talent Pipeline," was held May 16 in the Russell Senate Office Building. It highlighted the interconnected role of adult education in our workforce development and higher education systems.
Adelmann spoke on a panel that highlighted the transformative value of adult education (view a replay). She was able to share first-hand stories of how it impacts lives not only from the perspective of the WCC students she works with, but also her own experience. She enrolled in the WCC Adult Transitions program as a 35-year-old single mother pursuing a GED and a fresh start.
"To go from a single mom working two jobs to support my son to the professional I am today took a lot of hard work and dedication," Adelmann said. "I am thankful to COABE for giving me the opportunity to participate in such an important way for our students.
"Our students are unique and wonderful and they continue to inspire me when I see them persevere through all of the challenges of their daily lives to come to class and keep working toward their goal of earning their GED. I feel so fortunate to be able to help their voices be heard."
After completing her GED, Adelmann served as a student mentor for the Adult Transitions program while earning two associate degrees from WCC in Liberal Arts and Business Administration. Upon graduation, she was hired as an administrative assistant for the program, a role she filled for 10 years until her recent promotion.
"We've worked with thousands of students since the inception of the Adult Transitions program more than 25 years ago, but what makes Mari's story extra special is becoming a student mentor, where she learned leadership skills and built self-efficacy," said Adult Transitions Director Bonnie Truhn. "Who better to serve as an advocate for adult education than a graduate from a program?"
The purpose of the briefing was to support COABE's request for an $810 million investment in the Adult Education State Grants program in the 2024 fiscal year and to ask for lawmakers' support for two upcoming, bipartisan acts introduced by Senators Reed and Young: The Adult Education WORKS Act; and the Strengthening Research in Adult Education Act.
"Adult education programs can have critical impact on national, state and community matters ranging from crime to economic productivity," Truhn said. "The purpose of the legislative briefing is to bring awareness to decision makers, business and industry. Increased funding for adult education could really help provide significant opportunities to bridge the workforce supply-and-demand gap we face across the county right now."
Reports indicate 51.4 million adults in the United States lack basic literacy skills and 75.1 million Americans are low-skilled in numeracy. Adult education programs around the country serve these adults by providing numeracy, literacy, English language skills, digital literacy, work readiness, high school equivalency (GED), financial literacy, and more.
---
For more information about the Adult Transitions Pathways Program at WCC, call 734-677-5006 or email [email protected].
Tags: Adult Transitions, Adult Transitions Pathways, GED, Workforce Development