Gradual approach to dental assisting career pays off
While many people enter the dental assistant profession through Washtenaw Community College's program right out of high school, some choose a more gradual approach, like Miguel Sieglaff.
For the last nine years, the Calvin University graduate has served at a Grand Rapids family dentistry practice as lead dental assistant. He's been happy and appreciative of the job and its hands-on educational benefits, but dental school is "pulling" him to move forward in his career.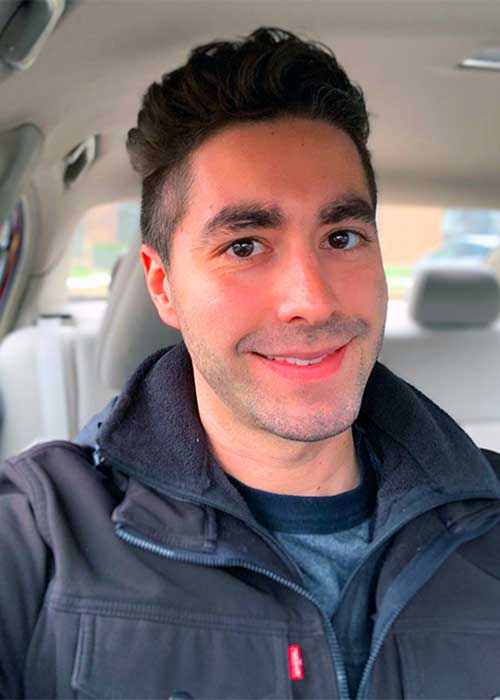 Miguel Sieglaff
So last Fall, he started collecting essentials—like resumes, letters of recommendation, professional certifications and college transcripts—he needed to submit applications to the schools he's chosen. During that process, he realized there was one very important piece missing—a Registered Dental Assistant (RDA) certification.
To meet his June 2023 dental school application deadlines, Miguel had to complete an RDA certification by Spring, and WCC's Winter program proved ideal.
"It was perfect timing for me," the 32-year-old explains. "I had really good experience with the instructors. They all knew what they were doing. They're also passionate about dentistry. You could tell they wanted you to succeed."
He benefitted from a version of the WCC program called "Track II," which allows dental assistant practitioners with more than two years' hands-on experience to take the course as an online class with a handful of on-campus days for onboarding, mid-term exams and finals. His online work was validated by the doctors in his Grand Rapids practice as he showed them his prowess with all RDA-required skills.
Miguel graduated from Calvin in 2014 with a bachelor's in science degree and a desire to be a dentist. He chose to play the long game, and it's paying off for him now.
"I'm excited for him and wish him well," says Tina Sprague, Chair of WCC's Allied Health Department and Director of its Dental Assistant Program. "Hopefully he will practice in Michigan and hire our graduates!"
Tags: Dental Assisting