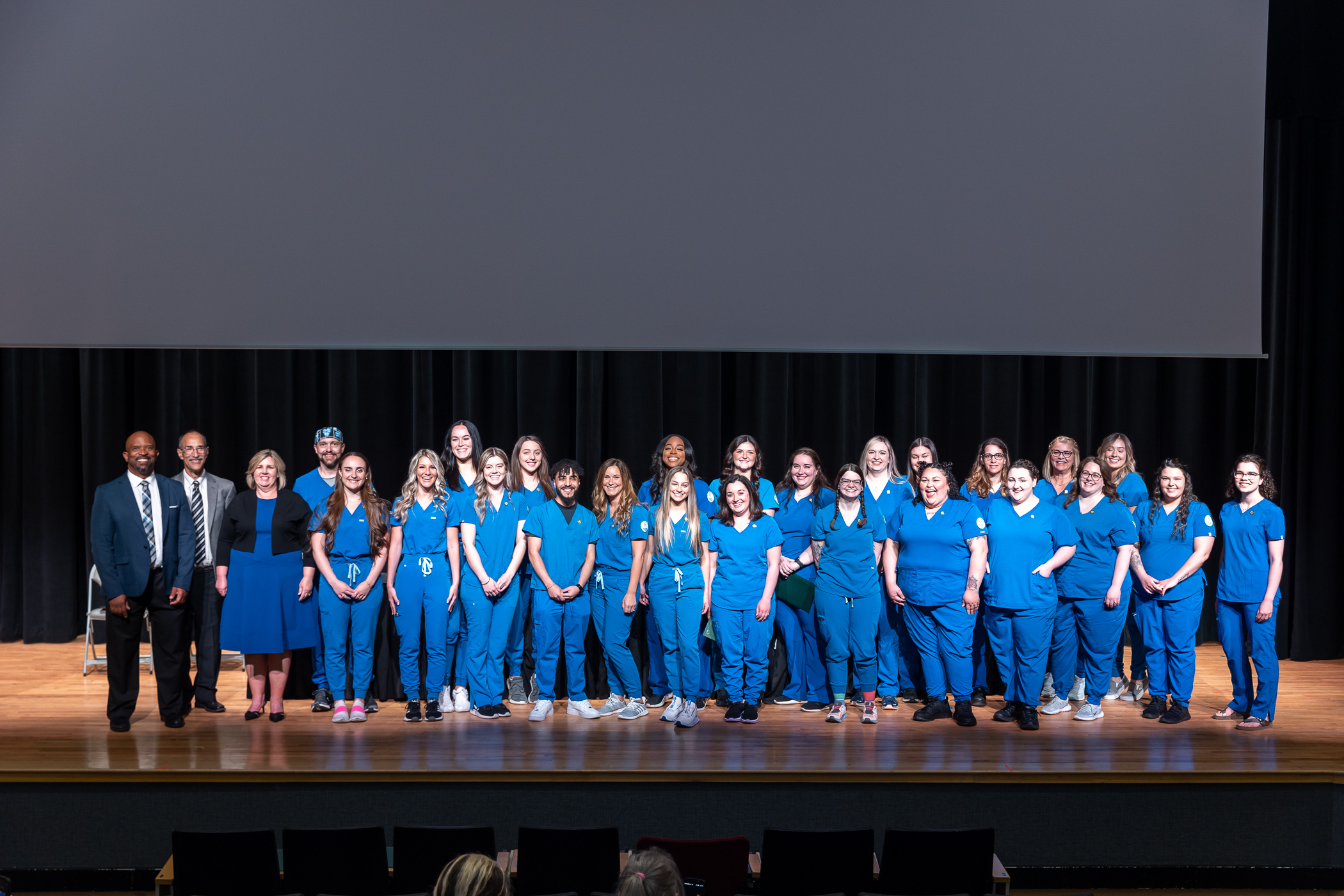 Graduation season at Washtenaw Community College continued on Saturday when friends and family gathered in Towsley Auditorium to celebrate the 2023 graduates of the WCC Radiography program.
The 24-member graduating class heard opening remarks from Imaging Science Program Director William Nelson and closing remarks from Clnical Coordinator Erin Hammond. In between, faculty member James Skufis presented pins and class awards.
Members of the Class of 2023 include (in alphabetic order):
Hamza Almashraki (class vice president)
Katylynn D. Assalone (class treasurer)
Maria Berg
Becca Ava Clapper
Maya S. Crouse
Marissa N. Curtis
Julia E. Dion
Tanya Drotos
Brittany Mahogany Gee
Jaclyn Eileen Gentis
Ella R. Karatzas
David Bradley Kirshman
Rachel Ann Krieger
Kelsea A. Mayse
Haily F. McCullough
Amanda M. Mistry
Dé'jà L. Moon
Leah Moss (class president)
Lauren Ann Newman
Samantha Rukkila
Madison Thorp
Sophia L. Trump
Ciara Lynn Walega
Morgan Woelke
Class president Leah Moss won the Outstanding Student Award and Maria Berg earned the JRCERT Excellence Award.
Awards for Academic Excellence went to Ella Karatzas and Morgan Woelke while Berg, De'ja Moon and Morgan Woelke were honored for Outstanding Clinical Performance (see a graduate profile of Moon.)
Tags: Class of 2023, Graduation, Pinning Ceremony, Radiography, Student Success